| | |
| --- | --- |
| Maid Name: | GARGANIAN MARITES JUNGCO |
| Nationality: | Filipino maid |
| Experience: | Transfer maid |
| | Filipino Transfer maid |
| Language: | English: (Good) |
| Place Of Birth: | |
| Height: | |
| Weight: | |
| Religion: | |
| Marital Status: | |
| Number of Children: | |
| Siblings | |
| Expected Salary | |
| Education: | |
| Off-days: | |
| Language: | |
| From | To | Country | Employer | Main Duties | Remark |
| --- | --- | --- | --- | --- | --- |
| 2016 | 2019 | Singapore | Chinese Family | General household chores, Taking care the NEWBORN TWINS baby when I joined w them then after 9 months my MAM get preg for the 2nd one, I am the one who sleep too until age 1 yo & 6 months then they hire an Indo helper to share w me the Household chores. | Residential Type : Landed 2 storey- Eunos ROL : Finished 3 yrs contract |
| 2019 | 2020 | Singapore | Expat Family | General household chores,Cooking Western and learning how to bake Taking care the 2 kids age 12yo daughter & 10 yo son, send & fetch the kids school & activities, taking care french bulldog, ironing | Residential Type : Condo 2 level 4 bdrms- Bishan ROL: Employer leaving to other country |
| Areas of Work | Willingness | Experience | Evaluation | Comments |
| --- | --- | --- | --- | --- |
| Care of infants/children | | 3yrs | | |
| Care of elderly | | | | |
| Care of disabled | | | | |
| General housework | | 3years | | |
| Cooking | | 3years | | |
| Language Skill: English, Tagalog ,Bisaya | | 3years | | |
| Other Skill: Bicycle | | 5yrs | | |
Employment History-Results Found : 2
Employer Period of Employment Industry
Start Date End Date
Employer 2 31/12/2019 Present -American Mexican Family
Employer 1 10/12/2016 31/12/2019- CHINESE FAMILY
***********************************
Dear Sir Mam,
I am Marites, 37yo, single parent with 2 Children. My worked experienced here in Singapore it's 3 years & 6months with 2 Employers I am polite,friendly, co-operative and very good patience . I believe in mutual understanding and respect each other. I am the person who always willing to learn new skills. Also I am very simple person, selective with the right people . I believe in Trust or honesty is important in life.
I can take good care NEWBORN baby & above from bathing, playing, prepare milk, putting to sleep, send and fetch to school and other activities.
I can cook Chinese and some Western foods and some simple baking thought by my current Employer. They are very kind and nice family however they have to relocate to other country .
As for the pets, I took care of French bulldog, I can take good care pets (if any)
Please contact my agency @ Ze 86001587 for my phone/ video interview. Thank you.
Maid Agency: ZE INTERNATIONAL EMPLOYMENT AGENCY
(License No.: 17C8771)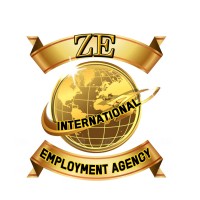 Address:
7 STRAITS VIEW , Marina One East Tower,
,
Singapore 018936
Tel:
86001587
Email:

[email protected]




Contact Person:
ZE
Handphone:
86001587
Website:
zeintlempl.com
Office Hour:
Monday to Friday -9:00 am -6:00 pm
Sunday -Interview /Face to face Interview for Transfer
Email Ze : [email protected]

Last updated on 23-05-2022.
Maid Agency:
ZE INTERNATIONAL EMPLOYMENT AGENCY
Contact Person:
ZE
Phone:
86001587
Contact Maid Agency Regarding GARGANIAN MARITES JUNGCO