| | |
| --- | --- |
| Maid Name: | PORSONA HEZIEL CANDELARIA |
| Nationality: | Filipino maid |
| Experience: | Transfer maid |
| | Filipino Transfer maid |
| Language: | English: (Good) |
| Place Of Birth: | |
| Height: | |
| Weight: | |
| Religion: | |
| Marital Status: | |
| Number of Children: | |
| Siblings | |
| Expected Salary | |
| Education: | |
| Off-days: | |
| Language: | |
| From | To | Country | Employer | Main Duties | Remark |
| --- | --- | --- | --- | --- | --- |
| 2013 | 2014 | Singapore | Chinese Family | Family Member: 2 Adults & 3 kids (12YO, 16YO, 23YO) Main focus on the job is taking care of a 23YO WITH AUTISM. Preparing his meal & medicines, taking for a bathe, taking for a walk outside & going to church and accompany in his check-ups on clinics. Gene | Residential Type: HD (4BR/2T) Chua Chu Kang ROL: Transferred due to uncontrolled behavior of the 23 |
| 2014 | 2021 | Singapore | Indian Family | Family Members: 1 Adult & 1 kid (8YO) Taking care of an 8YO kids since he was 2YO. Preparing breakfast & things for school. Send & pick-up to school. Cook snacks & help on his homework. Playing with him & taking for a walk on the malls. General household | Residential Type: HDB (2BR/2T) - Clementi ROL: The kid is growing and no need of a Helper. |
| 2021 | 2022 | Singapore | Chinese Local Family | General household chores, cleaning, vacuum, mopping, cooking, washing and ironing clothes, car washing 1car. Took care a small dog. | Residential Type: HDB 4bdrms Hougang ROL: Employer has work circumstances, request to transfer the |
| Areas of Work | Willingness | Experience | Evaluation | Comments |
| --- | --- | --- | --- | --- |
| Care of infants/children | | 7 years | | |
| Care of elderly | | | | |
| Care of disabled | | 6 months | | |
| General housework | | 8yrs&10mos | | |
| Cooking | | 8yrs&10mos | | |
| Language Skill: English, Tagalog | | 8yrs&10mos | | |
| Other Skill: Sewing & Swimming | | 8yrs&10mos | | |
Employment HistoryResults Found : 3
Employer Period of Employment Industry
Start Date End Date
Employer 3 15/03/2021 Present - Chinese Local Family
Employer 2 07/01/2014 01/03/2021 – Indian Family
Employer 1 05/06/2013 07/01/2014 – Chinese Local Family
////////////////////////////////////////////////////////////////////////////////
Dear Prospective Employer,
I am Heziel Porsona, 33 years old, Single parent with 1 kid. I am very patience person, independent, positive attitude and always willing to learn new skills. I am fast learner too. When I am working, I focus on my job coz I need to earn money to support for my family.
I can take good care the baby from 1 yo & above
such as preparing his milk, changing diaper, take for a bathe, playing & teaching basic shapes, number & colors. Now he is 80YO, I prepare breakfast for him before going to school and send him down to school and pick-him up on the afternoon and cook snacks. Sometimes I help him on his homework if the mother is not around. I take him out for a walk on the mall & church. General household chores, laundry & ironing of clothes & marketing.
I also have experience in taking care of a 23 year old with AUTISM from my previous employer. Cooking meals, prepare medicines, shower, taking for a walk & going to clinic for check-ups.
Cooking Indian Foods such chicken curry, stir fry vegetables & Chili Fish and Western Foods like pastas, spaghetti and fried chicken. My employer also loves Filipino dish "Chicken Adobo".and many more, Also, I am willing to learn new other recipe in my next Employer.
I can cook Chinese and other Asian including some Western dishes, also, I am keen to follow recipe or through Youtube.
I can take good care Pets ( Dog/Cat if any)
I can transfer Anytime this May. If you want to know more about me, please contact my agency ZE @ 86001587 to arrange via phone, Video and Face to face for my interview. Thank you and looking forward to join in your family for long term.
My present Employer willing to give you reference for my work performance .
Maid Agency: ZE INTERNATIONAL EMPLOYMENT AGENCY
(License No.: 17C8771)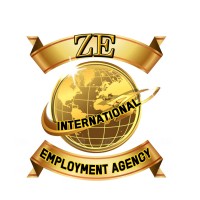 Address:
7 STRAITS VIEW , Marina One East Tower,
,
Singapore 018936
Tel:
86001587
Email:

[email protected]




Contact Person:
ZE
Handphone:
86001587
Website:
zeintlempl.com
Office Hour:
Monday to Friday -9:00 am -6:00 pm
Sunday -Interview /Face to face Interview for Transfer
Email Ze : [email protected]

Last updated on 14-05-2022.
Maid Agency:
ZE INTERNATIONAL EMPLOYMENT AGENCY
Contact Person:
ZE
Phone:
86001587
Contact Maid Agency Regarding PORSONA HEZIEL CANDELARIA