| | |
| --- | --- |
| Maid Name: | SHERYL DELA CRUZ CABANSAG |
| Nationality: | Filipino maid |
| Experience: | Transfer maid |
| | Filipino Transfer maid |
| Language: | English: (Good) |
| Place Of Birth: | |
| Height: | |
| Weight: | |
| Religion: | |
| Marital Status: | |
| Number of Children: | |
| Siblings | |
| Expected Salary | |
| Education: | |
| Off-days: | |
| Language: | |
| From | To | Country | Employer | Main Duties | Remark |
| --- | --- | --- | --- | --- | --- |
| 2014 | 2020 | Singapore | Chinese Japanese Fam | General household chores, Cooking Chinese ,& Some Western foods, Taking care the 4 yo when I joined with them | Residential Type : Condo 3bdrm- Yio ChuKang ROL: Finished contract -my Employer do not need me |
| 2020 | 2020 | Singapore | Chinese HK Local Fam | General household chores, cooking Chinese foods, ironing, watering the plants, car wash and some cutting / Trim the plants | Residential Type : Condo 3bdrms Bukit Timah ROL:Employer asked me to work in Old Dirty Wall in Gar |
| 2021 | 2022 | Singapore | Chinese Local Family | General household chore, vacuum, mopping, washing and ironing clothes, cooking, marketing. Took care mobile 78yo Grandma, assist in bathing and walking, go to hospital for check-up with her Son, massage. | Residential Type:HDB 1bdrm Geylang Baruh ROL:Employer request to transfer MDW,other Helper is coming |
| Areas of Work | Willingness | Experience | Evaluation | Comments |
| --- | --- | --- | --- | --- |
| Care of infants/children | | 6 years & | | |
| Care of elderly | | 1yr&5mos | | |
| Care of disabled | | | | |
| General housework | | 7yrs&5mos | | |
| Cooking | | 7yrs&5mos | | |
| Language Skill: English & Tagalog | | 7yrs&5mos | | |
| Other Skill: Swimming | | 7yrs&5mos | | |
Employment History-Results Found : 3
Employer Period of Employment Industry
Start Date End Date
Employer 2 29/12/2020 - Present - Chinese Local Family
Employer 2 03/11/2020 05/12/2020 - Chinese HK Local Family
Employer 1 06/03/2014 03/11/2020 -Japanese & Chinese Family
-----------------------------------------------------------------------
Dear Sir/Mdm,
I am Sheryl 34 yo, single & no kids but I am willing to take good care from 2 yo & above if any or adults. I have been working in Singapore for 7years and 5months to be exact. I am flexible and happy person, easy going to talk to with as long as you treat me nice I have no issues. I am trustworthy person, you can even speak with my current employer for my work performance with them.
I took good care strong and healthy mobile Elderly, assist in bathing and walking, massage her foot and back, accompanied her to hospital for check-up with her Son.
Able to cook some Chinese foods such as Soups ( Pork & Chicken with Veggies, Steam foods, Fried foods like Fried Chicken, Pork, Seafoods Soups, Eggs in different ways, Beef Burger, Chicken Pie, Italian Pasta & my employers like Grilled Pork/ Chicken ,Beef or Seafoods and still willing to learn more if my next employer love to eat .
As for taking care of pets, I can take good care small dogs (if any) I am not allergic to them.
I can transfer Anytime this May, I hope I can find the employer like them whom treated me as part of their family with Free Wifi, Free personal stuff ( Shampoo, Conditioner, Toothpaste.
Please contact my agency Ze @ 86001587 for my phone , video and face to face interview. Thank you and looking forward to hear from you.
Maid Agency: ZE INTERNATIONAL EMPLOYMENT AGENCY
(License No.: 17C8771)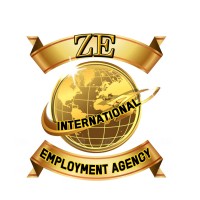 Address:
7 STRAITS VIEW , Marina One East Tower,
,
Singapore 018936
Tel:
86001587
Email:

[email protected]




Contact Person:
ZE
Handphone:
86001587
Website:
zeintlempl.com
Office Hour:
Monday to Friday -9:00 am -6:00 pm
Sunday -Interview /Face to face Interview for Transfer
Email Ze : [email protected]

Last updated on 21-05-2022.
Maid Agency:
ZE INTERNATIONAL EMPLOYMENT AGENCY
Contact Person:
ZE
Phone:
86001587
Contact Maid Agency Regarding SHERYL DELA CRUZ CABANSAG