| | |
| --- | --- |
| Maid Name: | ESMAEL GEOVINA GRAVILLO |
| Nationality: | Filipino maid |
| Experience: | Transfer maid |
| | Filipino Transfer maid |
| Language: | English: (Good) |
| Place Of Birth: | |
| Height: | |
| Weight: | |
| Religion: | |
| Marital Status: | |
| Number of Children: | |
| Siblings | |
| Expected Salary | |
| Education: | |
| Off-days: | |
| Language: | |
| From | To | Country | Employer | Main Duties | Remark |
| --- | --- | --- | --- | --- | --- |
| 2016 | 2019 | Qatar | Arab Family | Taking care the NEWBORN baby only, I handled everything like Bathing, feeding milk, change diapers, burping, playing , putting the baby to sleep at night then I will give to her Mom , I can take good care independently | Residential Type : Bungalow ROL: Finished contract moved here |
| 2019 | 2021 | Singapore | Korean Family | General household chores, Taking care the 2 kids age 5 Yo & 3 yo when I joined w them, now they are 7YO & 5 Yo,both are girls, doing groceries, Cooking ( All around) | Residential Type : Condo 3 bdrm- Kim Seng Rd ROL: Finished contract on 01 Mar 2021 |
| 2020 | 2023 | Singapore | Chinese/Malaysian Fa | General household chores such as Cooking, Cleaning, Doing the laundry and Taking care of a 6 month old baby. | Residential type: HDB ROL: Finished contract |
| Areas of Work | Willingness | Experience | Evaluation | Comments |
| --- | --- | --- | --- | --- |
| Care of infants/children | | 4 years | | |
| Care of elderly | | Willing | | |
| Care of disabled | | | | |
| General housework | | 7years | | |
| Cooking | | 7years | | |
| Language Skill: English | | 7 years | | |
| Other Skill: Swimming | | 5 years | | |
Note: RENEWED
Dear Employers,
I am Geovina Esmael, 40 yo, married with 2 grown up children, Four (4) years working experienced as FDW , Qatar & here Singapore. I am hardworking person, flexible and always willing to learn . I believe if my Employer have patient with me to learn, I can learn coz I always do my best to adapt in your family. I want to work for long term for my family back home that I can support them especially for their studies.
I hope I can find a good and kind Employer that will hire me and learn new skills like for Cooking coz to take good care of your Baby or Kids/ Children, I am the mother too and I believe as a mother I can take good care them like my own but on your own ways, just teach me.
I can send & fetch the kids too. I can take good care the Dog as long as the strong. As for the Cooking I can cook few Korean foods taught by my present Employer and I still willing to learn new recipe on your own ways of Cooking even its the same recipe.
Employment History-Results Found : 2
Employer Period of Employment Industry
Start Date End Date
Employer 2 01/03/2021 Present -Chinese Malaysian Family
Employer 1 11/03/2019 01/03/2021 -Korean Family
year 2016- 2019- Qatar -Middle East - Arab Family
***********************************************************
Maid Agency: ZE INTERNATIONAL EMPLOYMENT AGENCY
(License No.: 17C8771)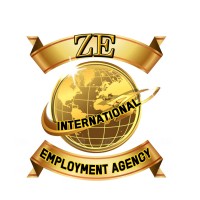 Address:
8 MARINA BOULEVARD ,MARINA BAY FINANCIAL CENTRE,
TOWER 1, LEVEL 11,
Singapore 018981
Tel:
ZE @ 86001503- 87671504 To call
Email:

[email protected]




Contact Person:
ZE @ 86001503 & 87671504 WhatsApp
Handphone:
[email protected] 86001503
Website:
zeintlempl.com
Office Hour:
Monday to Friday -9:00 am -6:00 pm
Sunday -Interview /Face to face Interview for Transfer
Email Ze : [email protected]

Last updated on 08-02-2023.
Maid Agency:
ZE INTERNATIONAL EMPLOYMENT AGENCY
Contact Maid Agency Regarding ESMAEL GEOVINA GRAVILLO