| | |
| --- | --- |
| Maid Name: | PASCUAL CANDYLYN ANICIETE |
| Nationality: | Filipino maid |
| Experience: | Ex-Singapore maid |
| Language: | English: (Good) |
| Place Of Birth: | |
| Height: | |
| Weight: | |
| Religion: | |
| Marital Status: | |
| Number of Children: | |
| Siblings | |
| Expected Salary | |
| Education: | |
| Off-days: | |
| Language: | |
| From | To | Country | Employer | Main Duties | Remark |
| --- | --- | --- | --- | --- | --- |
| 2012 | 2015 | Singapore | Chinese | General Household chores, Washing and Ironing Clothes, Vacuum once a week, Mopping daily, Took care of 3 Kids 1YO, 5YO, 8YO feeding, bathing, putting them to sleep, playing with them during free time, teaching them how to draw, fetching them to and from sc | Residential type: Flat Apartment 3 bdrms - Jurong West ROL: Finished Contract |
| 2015 | 2017 | Singapore | Chinese | General Household chores, Washing and Ironing Clothes, Cooking and preparing meals, Look after a kid 3YO like Feeding, assist in Bathing, putting them to Sleep, Fetching them to and from school and I also do the Marketing. | Residential type: Condo 3 bdrms - Telok Kurau Rd ROL: I request to go back home |
| 2017 | 2020 | Hong Kong | Local HK Family | General Household chores ,took good care 13 yo and 10 yo when I joined with them Cooking and sometimes marketing | Resident Type : Condo @ North point area ROL : Finish contract 3 years Went back home for home l |
| Areas of Work | Willingness | Experience | Evaluation | Comments |
| --- | --- | --- | --- | --- |
| Care of infants/children | | 4yrs 9mos | | |
| Care of elderly | | 4mos | | |
| Care of disabled | | | | |
| General housework | | 4yrs 9mos | | |
| Cooking | | 4yrs 9mos | | |
| Language Skill: English | | 4yrs 9mos | | |
| Other Skill: Baking | | 4yrs 9mos | | |
Employment History-Results Found : 2
Employer Period of Employment Industry
Start Date End Date
Employer 2 28/12/2015 17/03/2017 Chinese Family
Employer 1 21/06/2012 28/12/2015 Chinese Family
****************************************************************
HOng Kong experienced Year 2017- from Sg break contract went back to Phil due to husband has 3rd party , then applied bound to HK
From 2017- 19 January 2020 worked w Chinese local family took good care 13 yo and 10 yo when she joined the family , Cooking and sometimes mktg .
Residential type/:Condo @ North Point area
//////://///////:::::::::/;::::::::::::
Dear Sir/Mdm
I am Candylyn 36 YO, Married with 2 kids. I have worked in Singapore for almost 5 years before. I am an independent person and also trustworthy. I am also a happy person and as much as possible I always stay away from conflicts. I am always eager to learn new skills. I able to adapt quickly the new environment.
In terms of taking care of baby/kids, I took care of Kids from 1YO to 8YO from my previous Employers. I also personally took care of my NEWBORN child so I can be trusted in taking care of kid/baby. Feeding them, Bathing, Putting to sleep, play with them during free time and fetch to school.
As for the cooking ,I can cook Chinese food like Lotus Soup, Porridge, Steamed or Fried fish, Stir fry vegie, ABC soup, Red Wine soup, Chicken black soup, and Herbal soup. I can also cook our native Filipino food. And also I am very much willing to learn to cook different food with the help of a recipe book or online video tutorial.
As for the Pets, I can take good care ( if any)
To know more about me, lease contact my agency @ Ze 86001587 for my phone/ video /face to face interview. Thank you
Maid Agency: ZE INTERNATIONAL EMPLOYMENT AGENCY
(License No.: 17C8771)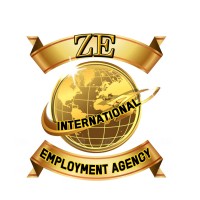 Address:
7 STRAITS VIEW , Marina One East Tower,
,
Singapore 018936
Tel:
86001587
Email:

[email protected]




Contact Person:
ZE
Handphone:
86001587
Website:
zeintlempl.com
Office Hour:
Monday to Friday -9:00 am -6:00 pm
Sunday -Interview /Face to face Interview for Transfer
Email Ze : [email protected]

Last updated on 23-05-2022.
Maid Agency:
ZE INTERNATIONAL EMPLOYMENT AGENCY
Contact Person:
ZE
Phone:
86001587
Contact Maid Agency Regarding PASCUAL CANDYLYN ANICIETE