| | |
| --- | --- |
| Maid Name: | MALUNES IRINE ALADA |
| Nationality: | Filipino maid |
| Experience: | Transfer maid |
| | Filipino Transfer maid |
| Language: | English: (Good) |
| Place Of Birth: | |
| Height: | |
| Weight: | |
| Religion: | |
| Marital Status: | |
| Number of Children: | |
| Siblings | |
| Expected Salary | |
| Education: | |
| Off-days: | |
| Language: | |
| From | To | Country | Employer | Main Duties | Remark |
| --- | --- | --- | --- | --- | --- |
| 2018 | 2022 | Singapore | Chinese | General Household chores, Washing and Ironing clothes, Mopping, Cooking, Take care and look after twins 9months when I joined them, also do the Marketing once a week. | Residential Type : HBD - 4bdrms - Telok Blanga ROL: Finished Contract |
| Areas of Work | Willingness | Experience | Evaluation | Comments |
| --- | --- | --- | --- | --- |
| Care of infants/children | | 3yrs 7mos | | |
| Care of elderly | | | | |
| Care of disabled | | | | |
| General housework | | 3yrs 7mos | | |
| Cooking | | 3yrs 7mos | | |
| Language Skill: English | | 3yrs 7mos | | |
| Other Skill: Baking | | 3yrs 7mos | | |
Employment History Results Found : 1
Employer Period of Employment Industry
Start Date End Date
Employer 1 09/08/2018 Present Chinese Family
**************************************************************************
Dear Sir/Mdm ,
I am Irine 44yo, married with 2 children. I have been working here in Singapore for 3years and 7months with 1 Employer only. I am a happy person, easily to talk with and is very approachable too. I am a person with a great sense of initiative, I do necessary task even without my Employers telling me to do it.
I was a hands-on mother of 2 kids, so I can say that I am able to take care of kids from NEWBORN to any ages. Also, with my first Employer I took care care of TWINS 9months old when I joined them.
As for cooking, I can cook some Chinese food like Tofu, Stir fry veggie, Steamed/fried dumplings, ABC soup, Chicken black soup and Herbal Soup. Also Western food like Grilled/Baked chicken, Pasta and Baked Salmon. I can do basic baking and also I can also cook our native Filipino food. I am willing to learn your own way / You can guide me or I can follow recipe or Youtube
As for the Pets, I can take good care ( if any)
To know more about me, lease contact my agency @ Ze 86001587 for my phone/ video /face to face interview. Thank you
Maid Agency: ZE INTERNATIONAL EMPLOYMENT AGENCY
(License No.: 17C8771)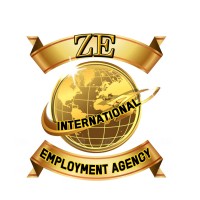 Address:
7 STRAITS VIEW , Marina One East Tower,
,
Singapore 018936
Tel:
86001587
Email:

[email protected]




Contact Person:
ZE
Handphone:
86001587
Website:
zeintlempl.com
Office Hour:
Monday to Friday -9:00 am -6:00 pm
Sunday -Interview /Face to face Interview for Transfer
Email Ze : [email protected]

Last updated on 23-05-2022.
Maid Agency:
ZE INTERNATIONAL EMPLOYMENT AGENCY
Contact Person:
ZE
Phone:
86001587
Contact Maid Agency Regarding MALUNES IRINE ALADA