| | |
| --- | --- |
| Maid Name: | LABOG ELENA ABAN |
| Nationality: | Filipino maid |
| Experience: | Transfer maid |
| | Filipino Transfer maid |
| Language: | English: (Good) |
| Place Of Birth: | |
| Height: | |
| Weight: | |
| Religion: | |
| Marital Status: | |
| Number of Children: | |
| Siblings | |
| Expected Salary | |
| Education: | |
| Off-days: | |
| Language: | |
| From | To | Country | Employer | Main Duties | Remark |
| --- | --- | --- | --- | --- | --- |
| 2018 | 2022 | Singapore | Chinese Local Family | General household chores, Serving 4 Adults, and 3months until turns 3yo baby, bathing, feeding, changing diaper, playing, putting to sleep, fetch to school. Vacuum, mopping, cooking, marketing, laundry, ironing. | Residential Type: HDB 3bdrms Geylang Bahru ROL: Finished Contract |
| 2022 | 2022 | Singapore | American/Chinese Fam | General household chores, cleaning, vacuum everyday, mopping, cooking, washing and ironing clothes, took care 1yr&4mos baby, 4yo kid, bathing, prepare milk & meal, putting to sleep, playing, teach how to talk and walk. | Residential Type: Condo 3bdrms Alexandra View ROL: Employers do not need MDW, request to transfer. |
| Areas of Work | Willingness | Experience | Evaluation | Comments |
| --- | --- | --- | --- | --- |
| Care of infants/children | | 7yrs&3mos | | |
| Care of elderly | | | | |
| Care of disabled | | | | |
| General housework | | 7yrs&3mos | | |
| Cooking | | 7yrs&3mos | | |
| Language Skill: English, Tagalog, Basic Mandar | | 7yrs&3mos | | |
| Other Skill: Swimming, Bicycle | | 7yrs&3mos | | |
Employment HistoryResults Found : 2
Employer Period of Employment Industry
Start Date End Date
Employer 2 05/02/2022 Present - American/Chinese Family
Employer 1 17/01/2018 05/02/2022 - Chinese Local Family
////////////////////////////////////////////////////////////////////////////////
Dear Sir/Mdm,
I am Elena 35yo, Single with no kids, I have been working in Singapore for 4yeasr and 3months, I also have worked in Malaysia for 3years. I am simple and humble person, I am hardworking and have long patience most especially with kids. I can confidently say that I am a trustworthy and fast learner too. I am more than willing to learn new things and skills.
In terms of taking care baby/kids, I have experienced taking good care 3MONTHS and above ages, and willing to take good care NEWBORN, I know how to bathe baby, prepare milk, feeding, putting to sleep, changing diaper, playing, teach them how to talk and walk, send and fetch them to school.
As for the cooking, I can cook many Chinese foods like ABC Soup, Lotus Root Soup, Watercress Soup, Steamed Prawn, Pork or Fish, Sweet & Sour Fish, Spring Roll, Stir Fry Vegie, Chicken or Fish, Tofu, Dumplings, Chicken Rice, Roasted Chicken, I can cook some Western foods like Grilled Chicken or Salmon, Pasta, Macaroni. I am always willing to learn new recipe according to my Employer's preference or can follow instructions and watch online tutorial videos.
As for pets, I have experienced taking good care 2 big size dogs when I was working in Malaysia. I can take good care pets (if any)
Currently I am under agency care with cancelled WP, hence I can join your family anytime. I can transfer anytime this May 2022 If you want to know more about me, please contact my agency Ze @ 86001587 for my phone, video/face to face interview. Thank you and looking forward to join in your family for long term.
Maid Agency: ZE INTERNATIONAL EMPLOYMENT AGENCY
(License No.: 17C8771)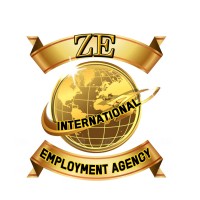 Address:
7 STRAITS VIEW , Marina One East Tower,
,
Singapore 018936
Tel:
86001587
Email:

[email protected]




Contact Person:
ZE
Handphone:
86001587
Website:
zeintlempl.com
Office Hour:
Monday to Friday -9:00 am -6:00 pm
Sunday -Interview /Face to face Interview for Transfer
Email Ze : [email protected]

Last updated on 18-05-2022.
Maid Agency:
ZE INTERNATIONAL EMPLOYMENT AGENCY
Contact Person:
ZE
Phone:
86001587
Contact Maid Agency Regarding LABOG ELENA ABAN