| | |
| --- | --- |
| Maid Name: | DUMIP-IG HARLEN DELA CERNA |
| Nationality: | Filipino maid |
| Experience: | Transfer maid |
| | Filipino Transfer maid |
| Language: | English: (Good) |
| Place Of Birth: | |
| Height: | |
| Weight: | |
| Religion: | |
| Marital Status: | |
| Number of Children: | |
| Siblings | |
| Expected Salary | |
| Education: | |
| Off-days: | |
| Language: | |
| From | To | Country | Employer | Main Duties | Remark |
| --- | --- | --- | --- | --- | --- |
| 2016 | 2017 | Singapore | Malaysian Family | General Household chores, Laundry Washing and Ironing clothes. Took care of 3kids NEWBORN, 3YO, and 5YO, responsible in feeding, bathing, putting to sleep, changing diapers, play with the kids and generally look after them. Marketing/Groceries once/twice w | Residential Type: Condo 3bdrms - Segar Rd ROL: Employer's mother wants to take care of kids |
| 2017 | 2017 | Singapore | Hokkien/Malaysian Fa | General Household chores, Laundry Washing and Ironing clothes. Also responsible in doing the Marketing and Groceries once/twice weekly and Cooking as well. Look after 2kids 2YO and 9YO from feeding, bathing, putting to sleep, changing diapers and send/fetc | Residential Type: Condo 3bdrms - Sengkang ROL: Not comfortable that employers always get drunk |
| 2017 | 2018 | Singapore | Chinese Family | General Household chores, Cleaning by Mopping and Vacuum daily, Laundry Washing and Ironing clothes. Also do the Marketing and Groceries once/twice a week and do the Cooking. Look after 2 grown up kids 14YO and 20YO. | Residential Type: HDB 3bdrms - Sembawang ROL: Decided no need helper since they all independent |
| 2019 | 2022 | Singapore | Malaysian Family | General Household chores, Laundry Washing and Ironing clothes, Mopping/Vacuum.Took care of 3kids 3yo, 6yo and 8yo - feeding, bathing, putting to sleep, changing diapers, play with the kids and look after in general. Also do Marketing/Groceries once/twice w | Residential Type: Condo 3bdrms - Segar Rd ROL: Finished Contract |
| Areas of Work | Willingness | Experience | Evaluation | Comments |
| --- | --- | --- | --- | --- |
| Care of infants/children | | 4yrs 9mos | | |
| Care of elderly | | | | |
| Care of disabled | | | | |
| General housework | | 4yrs 9mos | | |
| Cooking | | 4yrs 9mos | | |
| Language Skill: English | | 4yrs 9mos | | |
| Other Skill: Baking | | 4yrs 9mos | | |
Employment History
Results Found : 4
Employer Period of Employment History
Start Date End Date
Employer4 14/07/2019 - Present Malaysian Family
Employer3 23/09/2017 - 16/06/2018 Chinese Family
Employer2 13/04/2017 - 23/09/2017 Hokkien/Malaysian Family
Employer1 18/06/2016 - 13/04/2017 Malaysian Family
********************************************************************************
Dear Employer,
I am Harlen 34yo, Single with no kids. I have been working in Singapore for already 4years and 9months with different employers. I am a simple person, approachable and serious when it comes to my work. I am also reliable when it comes to looking after and taking good care of kids from NEWBORN and above ages. I really want to work still in Singapore w another employer so that I can support my family back in the Philippines.
I can take good care of kids from NEWBORN and above ages for my future employer. I am responsible in feeding, bathing, putting them to sleep, changing diapers, teach baby stuff, send/fetch to school and look after them in general.
As for Cooking, I can cook some Chinese Food like Porridge, Stir Fry Veggie, ABC Soup, Steam Fish, Corn soup, and Chicken Black Soup. I can also cook Western food like Baked Salmon, Pasta, Spaghetti, and Roasted Pork. I am willing to learn your own way / You can guide me or I can follow recipe or Youtube.
As for the Pets, I can take good care (if any)
To know more about me, please contact my agency @ Ze 86001587 for my phone/ video /face to face interview. Thank you.
Maid Agency: ZE INTERNATIONAL EMPLOYMENT AGENCY
(License No.: 17C8771)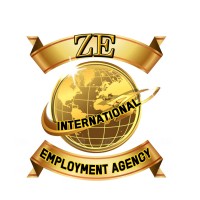 Address:
7 STRAITS VIEW , Marina One East Tower,
,
Singapore 018936
Tel:
86001587
Email:

[email protected]




Contact Person:
ZE
Handphone:
86001587
Website:
zeintlempl.com
Office Hour:
Monday to Friday -9:00 am -6:00 pm
Sunday -Interview /Face to face Interview for Transfer
Email Ze : [email protected]

Last updated on 19-05-2022.
Maid Agency:
ZE INTERNATIONAL EMPLOYMENT AGENCY
Contact Person:
ZE
Phone:
86001587
Contact Maid Agency Regarding DUMIP-IG HARLEN DELA CERNA