| | |
| --- | --- |
| Maid Name: | BOCALOY MARY GRACE MARCELO |
| Nationality: | Filipino maid |
| Experience: | Transfer maid |
| | Filipino Transfer maid |
| Language: | English: (Good) |
| Place Of Birth: | |
| Height: | |
| Weight: | |
| Religion: | |
| Marital Status: | |
| Number of Children: | |
| Siblings | |
| Expected Salary | |
| Education: | |
| Off-days: | |
| Language: | |
| From | To | Country | Employer | Main Duties | Remark |
| --- | --- | --- | --- | --- | --- |
| 2013 | 2017 | Singapore | Chinese Family | General Household chores, Mopping and Vacuum, Laundry Washing and Ironing clothes, do the Marketing/Groceries and Cooking. Took care of 3kids NEWBORN, 5yo & 8yo from feeding, bathing, putting to sleep, changing diapers, send/fetch to school and look after | Residential Type: HDB 3bdrms - Woodlands ROL: Finished Contract |
| 2017 | 2019 | Singapore | Australian Family | General Household chores, Mopping and Vacuum Laundry Washing and Ironing clothes, assigned in Marketing/Groceries and Cooking mostly Western food. Took care of 2kids 4YO and 3YO, from feeding, bathing, putting to sleep, changing diapers, teach baby stuff a | Residential Type: Condo 4bdrms - Tiong Bahru ROL: Finished Contract / Emp went home to Australia |
| 2019 | 2022 | Singapore | Chinese Family | General Household chores, Mopping and Vacuum, Laundry Washing and Ironing clothes, also do Groceries/Marketing and Cooking Chinese food. Took care of 2kids both look after from NEWBORN, feeding, bathing, putting to sleep, changing diapers, teaching baby st | Residential Type: HDB 3bdrms - Telok Blangah ROL: Finished Contract |
| Areas of Work | Willingness | Experience | Evaluation | Comments |
| --- | --- | --- | --- | --- |
| Care of infants/children | | 8yrs 3mos | | |
| Care of elderly | | | | |
| Care of disabled | | | | |
| General housework | | 8yrs 3mos | | |
| Cooking | | 8yrs 3mos | | |
| Language Skill: English | | 8yrs 3mos | | |
| Other Skill: Baking | | 8yrs 3mos | | |
Employment History
Results Found : 3
Employer Period of Employment History
Start Date End Date
Employer 3 11/08/2019 Present Chinese Family
Employer 2 22/05/2017 24/01/2019 Australian Family
Employer 1 09/07/2013 22/05/2017 Chinese Family
***************************************************
Dear Sir/Mdm
I am Mary Grace 39 YO, Married with 3 kids aged 15yo, 13yo and 10yo. I have worked in Singapore for 8yrs and 3months already. I am an independent person and can work with less supervision. I am also a very simple person and as much as possible I always stay away from conflicts. I am always willing to learn new skills as fast as I can and I make sure to adapt quickly to my new employers environment.
In terms of taking care of baby/kids, I took care of Kids from NEWBORN and above ages from my previous Employers so I am responsible in taking care of kid/baby. Feeding them, Bathing, Putting to sleep, play with them during free time, send/fetch to school, teach them baby stuff and looking after them in general.
As for Cooking, I can cook Chinese food like Stir Fry Veggie, Steam Fish, Steam Egg, Chicken Curry and some Chinese Soup. As for Western I can cook Steak w Mashed Potato, Salad, Spaghetti and Pasta. I can also cook a Korean dish called Bibimpap. I am willing to learn your own way / You can guide me or I can follow recipe or Youtube.
As for the Pets, I can take good care ( if any)
To know more about me, lease contact my agency @ Ze 86001587 for my phone/ video /face to face interview. Thank you
Maid Agency: ZE INTERNATIONAL EMPLOYMENT AGENCY
(License No.: 17C8771)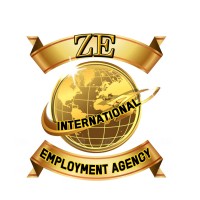 Address:
7 STRAITS VIEW , Marina One East Tower,
,
Singapore 018936
Tel:
86001587
Email:

[email protected]




Contact Person:
ZE
Handphone:
86001587
Website:
zeintlempl.com
Office Hour:
Monday to Friday -9:00 am -6:00 pm
Sunday -Interview /Face to face Interview for Transfer
Email Ze : [email protected]

Last updated on 23-05-2022.
Maid Agency:
ZE INTERNATIONAL EMPLOYMENT AGENCY
Contact Person:
ZE
Phone:
86001587
Contact Maid Agency Regarding BOCALOY MARY GRACE MARCELO