| | |
| --- | --- |
| Maid Name: | AGCANAS DIVINA GAZZINGAN |
| Nationality: | Filipino maid |
| Experience: | Transfer maid |
| | Filipino Transfer maid |
| Language: | English: (Good) |
| Place Of Birth: | |
| Height: | |
| Weight: | |
| Religion: | |
| Marital Status: | |
| Number of Children: | |
| Siblings | |
| Expected Salary | |
| Education: | |
| Off-days: | |
| Language: | |
| From | To | Country | Employer | Main Duties | Remark |
| --- | --- | --- | --- | --- | --- |
| 2014 | 2021 | Singapore | Korean/Singaporean F | General household chores, cleaning, mopping, laundry, ironing, sometimes cooking, marketing, car washing 1car. Took care 73yo until turns 80yo and 75yo to 82yo mobile Elderly, assist in walking, go to hospital for check-up, assist in taking medicines. | Residential Type: CONDO 3bdrms Sin Ming Avenue ROL: Finished Contract 7yrs, Employers request to t |
| 2021 | 2022 | Singapore | Indonesian/Vietnames | General household chores, Serving 2 Adults, 3mos until turns 1yo, and 2yo to 3yo kids, bathing, feeding, putting to sleep, playing, send and fetch to school and other activities. Cooking, marketing, vacuum, mopping, washing and ironing clothes. | Residential Type: CONDO 2bdrms Akyab Road ROL: Employers for good in Indonesia |
| Areas of Work | Willingness | Experience | Evaluation | Comments |
| --- | --- | --- | --- | --- |
| Care of infants/children | | 7yrs&10mos | | |
| Care of elderly | | 6yrs&8mos | | |
| Care of disabled | | | | |
| General housework | | 7yrs710mos | | |
| Cooking | | 7yrs710mos | | |
| Language Skill: English, Tagalog, Basic Mandar | | 7yrs710mos | | |
| Other Skill: Swimming, Bicycle | | 7yrs710mos | | |
Employment History Results Found : 2
Employer Period of Employment Industry
Start Date End Date
Employer 2 24/02/21 Present - Indonesian/Vietnamese Family
Employer 1 11/06/2014 24/02/2021 - Korean/Singaporean Family
////////////////////////////////////////////////////////////////////////////////
Dear Sir/Mdm,
I am Divina 35yo, Single parent with 13yo son. I am simple, hardworking, and cheerful person. I am also reliable and honest. My previous Employers love about me is that I can follow instructions in terms in cooking or in taking good care with their kids. I am willing to learn new things and skills that will benefit my Employers.
I have experienced taking good care 3MONTHS and above ages, I also took care my own NEWBORN child, so I can be trusted in taking care NEWBORN baby, I know how to bathe, prepare milk, feeding, playing, putting to sleep, teach them how to talk and walk, send and fetch to school and to other activities.
In terms of taking care Elderly, I have experience taking good care mobile Elderly with major operation in hips. I am responsible to go with her to hospital for check-up, assist in walking, assist in taking medicines and other needs. I took up 6months Caregiver course at Master's International School in Singapore.
As for the Cooking, I can cook Chinese foods like Porridge, ABC Soup, Watercress Soup, Pumpkin Soup, Herbal Soup, Traditional Soup, Steamed Fish, Tofu, Dumplings, Stir Fry Vegies, Chicken and Pork, I can also cook some Western foods like Pasta and Spaghetti. I am very much willing to learn new recipes and able to follow the instructions from my Employers, I can also watch video tutorials.
As for the pets, I have experienced taking care big size dog. I can take good care pets (if any)
I can transfer Anytime this May. If you want to know more about me, please contact my agency Ze @ 86001587 for my phone, video/face to face interview. Looking forward to join in your family for long term, thank you.
Maid Agency: ZE INTERNATIONAL EMPLOYMENT AGENCY
(License No.: 17C8771)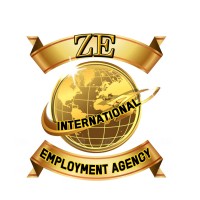 Address:
7 STRAITS VIEW , Marina One East Tower,
,
Singapore 018936
Tel:
86001587
Email:

[email protected]




Contact Person:
ZE
Handphone:
86001587
Website:
zeintlempl.com
Office Hour:
Monday to Friday -9:00 am -6:00 pm
Sunday -Interview /Face to face Interview for Transfer
Email Ze : [email protected]

Last updated on 09-05-2022.
Maid Agency:
ZE INTERNATIONAL EMPLOYMENT AGENCY
Contact Person:
ZE
Phone:
86001587
Contact Maid Agency Regarding AGCANAS DIVINA GAZZINGAN