| | |
| --- | --- |
| Maid Name: | ALBA CHERRIE PALCO |
| Nationality: | Filipino maid |
| Experience: | Transfer maid |
| | Filipino Transfer maid |
| Language: | English: (Good) |
| Place Of Birth: | |
| Height: | |
| Weight: | |
| Religion: | |
| Marital Status: | |
| Number of Children: | |
| Siblings | |
| Expected Salary | |
| Education: | |
| Off-days: | |
| Language: | |
| From | To | Country | Employer | Main Duties | Remark |
| --- | --- | --- | --- | --- | --- |
| 2019 | 2019 | Singapore | Chinese Family | General Household chores, Mopping and Vacuum, Laundry Washing and Ironing clothes and Cooking for the family. Took care of 1kid 6YO, send/fetch to school, feeding, bathing, putting to sleep, look after in general and all around. | Residential Type: HDB 2bdrms - Kampong Lorong Buangkok ROL: Child wants to hit me |
| 2019 | 2021 | Singapore | Indian Family | General Household chores, Mopping and Vacuum, Laundry Washing and Ironing clothes, do the Marketing/Groceries once/twice a week and Cooking. Took care of 1kid 4YO from bathing, feeding, putting to sleep, change diapers, teach baby stuff and look after. | Residential Type: Condo 5bdrms - Sengkang ROL: Finished Contract |
| 2021 | 2022 | Singapore | Indian Family | General Household chores, Mopping and Vacuum, Laundry Washing and Ironing clothes, do the Marketing/Groceries everyday and Cooking Indian Food. Took care of 1kid 10YO, send/fetch to school thru riding bicycle, also look after the kid in general. | Residential Type: Condo 4bdrms - Jln Ulu Siglap ROL: Food/Toiletries problem |
| Areas of Work | Willingness | Experience | Evaluation | Comments |
| --- | --- | --- | --- | --- |
| Care of infants/children | | 6yrs 10mos | | |
| Care of elderly | | | | |
| Care of disabled | | | | |
| General housework | | 6yrs 10mos | | |
| Cooking | | 6yrs 10mos | | |
| Language Skill: English | | 6yrs 10mos | | |
| Other Skill: Baking and Cycling | | 6yrs 10mos | | |
Employment History
Results Found : 3
Employer Period of Employment History
Start Date End Date
Employer 3 07/10/2021 Present
Employer 2 11/10/2019 07/10/2021
Employer 1 07/07/2019 11/10/2019
**************************************************************************
Dear Employer,
I am Cherrie, 42YO and a Single mother of 3 beautiful grown up girls. I have worked 2yrs in Dubai, 2yrs in HongKong and 2yrs 10months in Singapore. I am a hardworking person, kind, patient and very committed if I am given tasks and duties.
As for kids, I am really close to them and I like taking care of them. I have raised my own 3kids and took care of kids with my previous employer with different ages. I am responsible in taking care of kid from 1YO and above from feeding, bathing, putting to sleep to fetching them to school and can also do child minding while I do household chores.
As for Cooking, I can cook some Chinese food like Steamed Fish, Pork w Broccoli, Chicken rice, ABC/Corn/Herbal Soup. I can also cook Western like Pasta, Spaghetti, Grilled Chicken
and Pork BBQ. I also know some Indian food like Curry, Parata, and Chapatti. I am willing to learn your own way / You can guide me or I can follow recipe or Youtube
As for pets, I can take good care (if any)
To know more about me, please contact my agency @ Ze 86001587 for my phone/ video /face to face interview. Thank you
Maid Agency: ZE INTERNATIONAL EMPLOYMENT AGENCY
(License No.: 17C8771)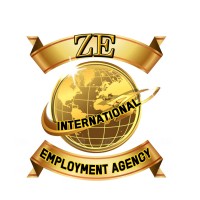 Address:
8 MARINA BOULEVARD ,MARINA BAY FINANCIAL CENTRE,
TOWER 1, LEVEL 11,
Singapore 018981
Tel:
ZE @ 86001503- 87671504 To call
Email:

[email protected]




Contact Person:
ZE @ 86001503 & 87671504 WhatsApp
Handphone:
ZE@ 86001503
Website:
zeintlempl.com
Office Hour:
Monday to Friday -9:00 am -8:00 pm
Sunday -Interview /Face to face Interview for Transfer
Email Ze : [email protected]

Last updated on 24-07-2022.
Maid Agency:
ZE INTERNATIONAL EMPLOYMENT AGENCY
Contact Person:
ZE @ 86001503 & 87671504 WhatsApp
Phone:
ZE@ 86001503
Contact Maid Agency Regarding ALBA CHERRIE PALCO