| | |
| --- | --- |
| Maid Name: | LAARNI BAYOCBOC BROSOTO |
| Nationality: | Filipino maid |
| Experience: | Ex-Hong Kong maid |
| Language: | English: (Good) |
| Place Of Birth: | |
| Height: | |
| Weight: | |
| Religion: | |
| Marital Status: | |
| Number of Children: | |
| Siblings | |
| Expected Salary | |
| Education: | |
| Off-days: | |
| Language: | |
| From | To | Country | Employer | Main Duties | Remark |
| --- | --- | --- | --- | --- | --- |
| 2019 | 2021 | Hong Kong | HongKongese Family | General Household, Washing and Ironing, doing the Groceries/Marketing and Cooking. Focus was to take care of 2kids 1YO and 3YO since employer is a single mom, responsible in feeding, bathing, putting to sleep, change diapers, and all around. | Residential Type: Flat 3bdrms - Tseung Kwan O, New Territory ROL: Finished Contract |
| 2021 | 2022 | Hong Kong | Israeli Family | General Household, Washing and Ironing, doing the Groceries/Marketing and Cooking. Took care of 3kids 11YO, 7YO and 1YO. Assigned in feeding, bathing, changing diapers, putting to sleep, strolling them, child minding, and generally take care of them. | Residential Type: Flat 4bdrms - Yukon Court, Midlevel ROL: Employer with his whole family went to T |
| Areas of Work | Willingness | Experience | Evaluation | Comments |
| --- | --- | --- | --- | --- |
| Care of infants/children | | 2yrs 8mos | | |
| Care of elderly | | | | |
| Care of disabled | | | | |
| General housework | | 2yrs 8mos | | |
| Cooking | | 2yrs 8mos | | |
| Language Skill: English | | 2yrs 8mos | | |
| Other Skill: Baking | | 2yrs 8mos | | |
Employment History-Results Found : 2
Employer Period of Employment Industry
Start Date End Date
Employer 2 18/06/2021 10/02/2022- Israeli Family
Employer 1 17/06/2019 17/06/2021- Hongkongese Family
--------------------------------------------------------------------------------------
Dear Employer,
I am Laarni 40yo, Married with 2kids aged 16YO and 10YO. I have worked in Hong Kong for 2years and 8months. I am a simple person, approachable and serious when it comes to my work. I am also reliable when it comes to looking after and taking good care of kids from NEWBORN and above ages. I really want to work still in Singapore w another employer so that I can support my family back in the Philippines.
I want to take good care of kids from NEWBORN and above ages for my future employer. I am responsible in feeding, bathing, putting them to sleep, changing diapers, teach baby stuff, send/fetch to school and look after them in general. In addition I am also willing to take care of an elderly and a person with disability provided that I will be trained how to assist them.
As for Cooking, I can cook Chinese food like Steam Fish, Sweet & sour pork, Spring rolls and Stir fry (shrimp, beef, pork with veg.). I can also cook Western like Mac & Cheese, Spaghetti, Vegetable Salad and Fried Chicken. I am willing to learn your own way / You can guide me or I can follow recipe or Youtube.
As for the Pets, I can take good care (if any)
To know more about me, please contact my agency @ Ze 86001587 for my phone/ video /face to face interview. Thank you.
Maid Agency: ZE INTERNATIONAL EMPLOYMENT AGENCY
(License No.: 17C8771)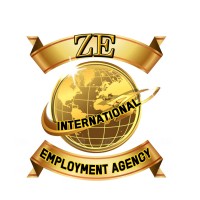 Address:
8 MARINA BOULEVARD ,MARINA BAY FINANCIAL CENTRE,
TOWER 1, LEVEL 11,
Singapore 018981
Tel:
ZE @ 8600 1587
Email:

[email protected]




Contact Person:
ZE
Handphone:
86001587
Website:
zeintlempl.com
Office Hour:
Monday to Friday -9:00 am -6:00 pm
Sunday -Interview /Face to face Interview for Transfer
Email Ze : [email protected]

Last updated on 14-11-2022.
Maid Agency:
ZE INTERNATIONAL EMPLOYMENT AGENCY
Contact Person:
ZE
Phone:
86001587
Contact Maid Agency Regarding LAARNI BAYOCBOC BROSOTO