| | |
| --- | --- |
| Maid Name: | QUINSAY ROSEMARIE RODRIGUEZ |
| Nationality: | Filipino maid |
| Experience: | Ex-Singapore maid |
| Language: | English: (Good) |
| Place Of Birth: | |
| Height: | |
| Weight: | |
| Religion: | |
| Marital Status: | |
| Number of Children: | |
| Siblings | |
| Expected Salary | |
| Education: | |
| Off-days: | |
| Language: | |
| From | To | Country | Employer | Main Duties | Remark |
| --- | --- | --- | --- | --- | --- |
| 2016 | 2016 | Singapore | Chinese Family | General household chores, Serving 2 Adults,4yo and 7yo kids,bathing,prepare foods and things for school, assist in other activities.Assist 60yo mobile Ah Ma and Ah Kong when they need my assistance. Vacuum,Mopping,Car Washing 1car,Laundry,Ironing, Cooking | Residential Type: Landed 3storey 3dbrms Bukit Timah ROL: Worked 2 houses - Agency didnt tell me |
| Areas of Work | Willingness | Experience | Evaluation | Comments |
| --- | --- | --- | --- | --- |
| Care of infants/children | | MyOwnChild | | |
| Care of elderly | | 2months | | |
| Care of disabled | | Willing | | |
| General housework | | 2months | | |
| Cooking | | 2months | | |
| Language Skill: English, Tagalog | | 2months | | |
| Other Skill: Swimming, Bicycle | | 10years | | |
Employment HistoryResults Found : 1
Employer Period of Employment Industry
Start Date End Date
Employer 1 12/10/2016 31/12/2016 – Chinese Family
////////////////////////////////////////////////////////////////////////////////
Dear Sir/Mdm,
I am Rosemarie 38yo, Married with 3 grown up children. I have worked in Singapore for 2months because of some circumstances. I can say that I am a hardworking, kind and polite person. I am honest and have long patience too. I am eager to learn more things that can benefit my Employer.
In terms of taking care baby/kids, I took care 4yo and 7yo kids, I also took care my own NEWBORN babies, I am willing to take good care NEWBORN and above ages. I know how to bathe, prepare milk, feeding, changing diaper, putting to sleep, playing, prepare things for school, teach all baby stuff.
Experienced taking good care strong and healthy mobile 60yo Ah Ma and Ah Kong, I only assist them when they need my assistance. I am also willing to take good care person with disability if any.
As for the cooking, I can cook Chinese foods like Vegie Soup, Porridge, Chicken with Dates Soup, Stir Fry Vegies or Beans Sprout, Steamed Fish, Egg, Vegies or Tofu, Fried Chicken or Fish. I can also cook Western foods like Pasta, Carbonara, Spaghetti, Baked Macaroni. I am willing to learn more recipe and can follow instructions from my Employer or through Youtube cooking tutorial.
As for the pets, I can take good care pets (if any)
If you want to know more about me, please contact my agency @ Ze 86001503 for my phone/video interview. Thank you and looking forward to join in your family for long term.
Maid Agency: ZE INTERNATIONAL EMPLOYMENT AGENCY
(License No.: 17C8771)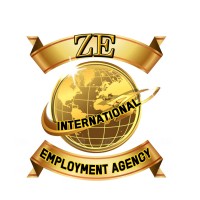 Address:
8 MARINA BOULEVARD ,MARINA BAY FINANCIAL CENTRE,
TOWER 1, LEVEL 11,
Singapore 018981
Tel:
ZE @ 86001503- 87671504 To call
Email:

[email protected]




Contact Person:
ZE @ 86001503 & 87671504 WhatsApp
Handphone:
[email protected] 86001503
Website:
zeintlempl.com
Office Hour:
Monday to Friday -9:00 am -6:00 pm
Sunday -Interview /Face to face Interview for Transfer
Email Ze : [email protected]

Last updated on 10-01-2023.
Maid Agency:
ZE INTERNATIONAL EMPLOYMENT AGENCY
Contact Maid Agency Regarding QUINSAY ROSEMARIE RODRIGUEZ