| | |
| --- | --- |
| Maid Name: | ANALYN ESCORPIZO PARINGIT |
| Nationality: | Filipino maid |
| Experience: | Transfer maid |
| | Filipino Transfer maid |
| Language: | English: (Good) |
| Place Of Birth: | |
| Height: | |
| Weight: | |
| Religion: | |
| Marital Status: | |
| Number of Children: | |
| Siblings | |
| Expected Salary | |
| Education: | |
| Off-days: | |
| Language: | |
| From | To | Country | Employer | Main Duties | Remark |
| --- | --- | --- | --- | --- | --- |
| 2012 | 2012 | Singapore | Chinese Family | General Household chores, Laundry Washing and Ironing clothes. Took care of 2kids 4YO and 2YO. | Residential Type: HDB 3bdrms - Bukit Batok ROL: Employer hired the old FDW back |
| 2012 | 2013 | Singapore | Chinese Family | General Household chores, Laundry Washing and Ironing clothes, doing the Marketing/Groceries twice weekly, and Cooking. Took care of 2kids 7YO and 4YO, send/fetch to school, feeding, bathing, putting to sleep, and teaching baby stuff and child-minding in g | Residential Type: HDB 3bdrms - Alexandra Rd ROL: Delayed Salary |
| 2013 | 2018 | Singapore | Chinese Family | General Household chores, Laundry Washing and Ironing clothes and Cooking for the kid. Took care of a house member,45YO, who needs special attention diagnosed with cancer. Took care of a NEWBORN, responsible in putting to sleep, feeding, bathing, changing | Residential Type: HDB 3bdrms - Bukit Batok ROL: FDW needs to go home and take a break |
| 2019 | 2022 | Singapore | Chinese Family | General Household chores, Laundry Washing and Ironing clothes, doing the Marketing/Groceries 3 times monthly and Cooking. Took care of 2kids 4YO and 2YO, feeding, bathing, putting to sleep, changing diapers, send/fetch to school and all around. Also do the | Residential Type: HDB 3bdrms - Sengkang ROL: Employer will migrate to US |
| Areas of Work | Willingness | Experience | Evaluation | Comments |
| --- | --- | --- | --- | --- |
| Care of infants/children | | 8yrs 6mos | | |
| Care of elderly | | 3mos (will | | |
| Care of disabled | | Willing | | |
| General housework | | 8yrs 6mos | | |
| Cooking | | 8yrs 6mos | | |
| Language Skill: English | | 8yrs 6mos | | |
| Other Skill: Baking | | 8yrs 6mos | | |
Employment History Results Found : 4
Employer Period of Employment Industry
Start Date End Date
Employer 5 06/09/2022 07/11/2022 Chinese Family
General household chores, Taking care of the 2 kids age 5 yo girl and 2 yo boy , Cooking, some Chinese foods, like ABC soups, Fried veggies, veggies w meat, Steams foods , and some Western foods like Pasta ( Bolognese, Creamy pasta, Oglio, Fried chicken, Baked Salmon) .
ROL: My room has CCTV. I need at least privacy for sleeping especially for my off days if I dont want to go out.
*******************************************************************
Employer 4 15/12/2019 23/08/2022 Chinese Family
Employer 3 27/07/2013 26/06/2018 Chinese Family
Employer 2 28/11/2012 27/07/2013 Chinese Family
Employer 1 06/11/2012 28/11/2012 Chinese Family
****************************************************************************
Dear Sir/Mdm
I am Analyn 35 YO, a mother of 3 kids aged 13YO, 12YO and 3YO . I have been working in Singapore for 8yrs and 4mos already taking care of a NEWBORN and above ages kids/babies and also had a chance to take care of someone who needs special attention (45YO diagnosed with cancer). I am a very understanding and patient person. I am also joyful and is very dedicated when it comes to work.
I have the patience to take care of a kid or baby and is willing to take care from NEWBORN or above ages. I am responsible in Feeding, Bathing, Putting to Sleep, Changing clothes and diapers, play with the baby in free time and look after in general.
I also have the heart to take care of any Elderly member of the family and Disabled too.
As for the cooking ,I can cook some Chinese food like
Soto Ayam, Lemon chicken, Fried Wontons, Roast Chicken, ABC Soup, Chicken Black Soup and Stir Fry Veggie. I can also cook Western like Fresh Spring Rolls, Mince beef w Green beans, Tomato salsa, Thai basil chicken, Grilled Chicken and Baked Salmon. I am willing to learn on your own way of cooking and able to watch online cooking videos.
As for the pets, I can take good care pets (if any)
If you want to know more about me, please contact my agency Ze @ 86001587 for my phone, video/face to face interview. Looking forward to join in your family for long term, thank you.
I am currently under WP cancelled if you want to hire me, under my agency accomodation.
Maid Agency: ZE INTERNATIONAL EMPLOYMENT AGENCY
(License No.: 17C8771)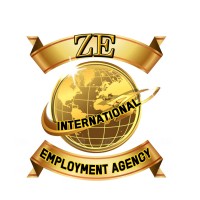 Address:
8 MARINA BOULEVARD ,MARINA BAY FINANCIAL CENTRE,
TOWER 1, LEVEL 11,
Singapore 018981
Tel:
ZE @ 8600 1587
Email:

[email protected]




Contact Person:
ZE
Handphone:
86001587
Website:
zeintlempl.com
Office Hour:
Monday to Friday -9:00 am -6:00 pm
Sunday -Interview /Face to face Interview for Transfer
Email Ze : [email protected]

Last updated on 28-11-2022.
Maid Agency:
ZE INTERNATIONAL EMPLOYMENT AGENCY
Contact Person:
ZE
Phone:
86001587
Contact Maid Agency Regarding ANALYN ESCORPIZO PARINGIT