| | |
| --- | --- |
| Maid Name: | DAYAPERA ERLYN MAGTAAS |
| Nationality: | Filipino maid |
| Experience: | Transfer maid |
| | Filipino Transfer maid |
| Language: | English: (Good) |
| Place Of Birth: | |
| Height: | |
| Weight: | |
| Religion: | |
| Marital Status: | |
| Number of Children: | |
| Siblings | |
| Expected Salary | |
| Education: | |
| Off-days: | |
| Language: | |
| From | To | Country | Employer | Main Duties | Remark |
| --- | --- | --- | --- | --- | --- |
| 2017 | 2018 | Singapore | Israelis Family | General household chores, Serving 2Adults, 3yo, 9yo,12yo, responsible in preparing foods and things for school, send and fetch to school. Mopping, Vacuum, Laundry and Ironing, Marketing/go to Groceries, Cooking. | Residential Type: Condo 4bdrms Cairnhill Plaza ROL: Employer request to transfer the MDW |
| 2018 | 2019 | Singapore | Chinese Family | General household chores Vacuum,Mopping,Laundry,Ironing,Marketing,Cooking.Took care wheelchaired 73yo Grandpa,accompanied in marketing,in hospital for check up,prepare foods,assist in taking medicines,stroll in park,also strong and mobile 61yo Grandma, | Residential Type: Condo 4bdrms River Valley ROL: Employer request to transfer the MDW |
| 2019 | 2022 | Singapore | Korean Family | General household chores, Serving 2Adults, 1 1/2yo until 5yo kid, responsible in bathing, feeding, putting to sleep, send and fetch to school. Mopping, Vacuum, Car Washing 1car, Laundry and Ironing, Marketing, Cooking. | Residential Type: Condo 4bdrms Claymore Rd ROL: Finished Contract |
| Areas of Work | Willingness | Experience | Evaluation | Comments |
| --- | --- | --- | --- | --- |
| Care of infants/children | | 8yrs&1mo | | |
| Care of elderly | | 2yrs&10mos | | |
| Care of disabled | | Willing | | |
| General housework | | 8yrs&11mos | | |
| Cooking | | 8yrs&11mos | | |
| Language Skill: English, Tagalog, Basic Canton | | 8yrs&11mos | | |
| Other Skill: Swimming | | 8yrs&11mos | | |
Employment History Results Found : 3
Employer Period of Employment Industry
Start Date End Date
Employer 3 18/01/2019 Present – Korean Family
Employer 2 01/03/2018 18/01/2019 – Chinese Family
Employer 1 03/09/2017 01/03/2018 – Israelis Family
////////////////////////////////////////////////////////////////////////////////
Dear Sir/Mdm,
I am Erlyn 41yo, Married with 4 children, I have been working in Singapore for 4years and 11months. I have also worked in Hong Kong for 4years. I can say the I am hardworking and trustworthy person. I can work with less supervision from my Employer and I have long patience. I am eager to learn new things and skills that can benefit my Employer.
In terms of taking care baby/kids, I took care 9months to 5yo kids when I was in Hong Kong, I also took care 1year and 6mos old and above in Singapore, I am willing to take good care NEWBORN baby, I know how to bathe babies, changing diapers, prepare milk, feeding, putting to sleep, playing, prepare things for school, send and fetch to school, all around.
Experienced taking care strong and mobile 85yo Grandma when I was in Hong Kong, I only assist her when she needs my assistance. In Singapore I also took care wheelchaired 73yo Grandpa, accompanied in marketing, in hospital for check up, prepare foods, assist in taking medicines, stroll in park, also strong and mobile 61yo Grandma, I only assist her when she needs my assistance.
As for the cooking, I can cook Chinese foods like, Corn Soup, Fish Soup, Steamed Chicken, Egg, Minced Pork with Oyster Sauce, Stir Fry Beef with Broccoli or Vegies, Spring Rolls, Tofu, Beef Stew, I can also cook Western foods like Bolognese, Pasta, Salads, Mashed Potatoes, Steak. I can bake Cheese Cake, Banana Bread, Muffins, Oatmeal Cookies. I am willing to learn new recipe and follow instruction from my Employer or watch cooking video tutorial.
As for the pets, I took care small Dog when I was in Hong Kong. I am willing to take good care pets (if any)
I can transfer by 2nd week of January 2023. If you want to know more about me, please contact my agency Ze @ 86001503 for my phone, video/face to face interview. Looking forward to join in your family for long term, thank you.
Maid Agency: ZE INTERNATIONAL EMPLOYMENT AGENCY
(License No.: 17C8771)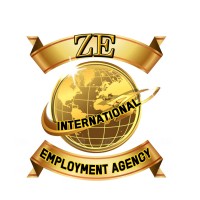 Address:
8 MARINA BOULEVARD ,MARINA BAY FINANCIAL CENTRE,
TOWER 1, LEVEL 11,
Singapore 018981
Tel:
ZE @ 86001503- 87671504 To call
Email:

[email protected]




Contact Person:
ZE @ 86001503 & 87671504 WhatsApp
Handphone:
ZE@ 86001503
Website:
zeintlempl.com
Office Hour:
Monday to Friday -9:00 am -8:00 pm
Sunday -Interview /Face to face Interview for Transfer
Email Ze : [email protected]

Last updated on 28-01-2023.
Maid Agency:
ZE INTERNATIONAL EMPLOYMENT AGENCY
Contact Person:
ZE @ 86001503 & 87671504 WhatsApp
Phone:
ZE@ 86001503
Contact Maid Agency Regarding DAYAPERA ERLYN MAGTAAS