| | |
| --- | --- |
| Maid Name: | VILLALOBOS HANNA SATO |
| Nationality: | Filipino maid |
| Experience: | Transfer maid |
| | Filipino Transfer maid |
| Language: | English: (Good) |
| Place Of Birth: | |
| Height: | |
| Weight: | |
| Religion: | |
| Marital Status: | |
| Number of Children: | |
| Siblings | |
| Expected Salary | |
| Education: | |
| Off-days: | |
| Language: | |
| From | To | Country | Employer | Main Duties | Remark |
| --- | --- | --- | --- | --- | --- |
| 2019 | 2019 | Singapore | Chinese Family | General household chores, Serving 1 Adult, 9yo kid, prepare things for school, prepare foods. Cleaning, Mopping, Laundry and Ironing clothes, Marketing/go to Groceries, Cooking. | Residential Type: Condo 3bdrms Geylang ROL: I can explain more |
| 2019 | 2021 | Singapore | Chinese Employer | General household chores, Vacuum, Mopping, Car Washing 1car, Washing and Ironing clothes, Marketing, Cooking. Took care strong and mobile 65yo Ah Kong, accompanied to go to hospital for check-up, bathing, assist when he needs my assistance. | Residential Type: Landed 3storyes 6bdrms Telok Kurau Rd ROL: Finished Contract |
| 2021 | 2021 | Singapore | Chinese/Thai Family | General household chores, Serving 3 Adults, NEWBORN, 3yo, 12yo kids, bathing, feeding, putting to sleep, send and fetch to school, all around. Cleaning, Mopping, Laundry, Ironing, Marketing, Cooking. | Residential Type: HDB 3bdrms Punggol ROL: Sleep w the Baby & wakes up at 1 am /3 am |
| Areas of Work | Willingness | Experience | Evaluation | Comments |
| --- | --- | --- | --- | --- |
| Care of infants/children | | 9months | | |
| Care of elderly | | 2yrs&1mo | | |
| Care of disabled | | Willing | | |
| General housework | | 2yrs&10mos | | |
| Cooking | | 2yrs&10mos | | |
| Language Skill: English, Tagalog | | 2yrs&10mos | | |
| Other Skill: Swimming, Bicycle | | 15years | | |
Employment History Results Found: 3
Employer Period of Employment Industry
Start Date End Date
Employer 3 19/05/2021 Present – Chinese/Thai Family
Employer 2 24/04/2019 19/05/2021 – Chinese Employer
Employer 1 14/01/2019 23/04/2019 – Chinese Family
////////////////////////////////////////////////////////////////////////////////
Dear Sir/Mdm,
I am Hanna 30yo, Single with 3 children. I have been working in Singapore for 2years and 10months to be exact. I can say that I am kind, honest and respectful person. I am also a fast learner and hardworking person that can work with minimal supervision. I am eager to learn more things and skills and I can easily adapt with new environment.
In terms of taking care baby/kids, I took care from NEWBORN and above ages, I also took care my own NEWBORN kids, so I can be trusted in taking care babies, I know how to bathe, change diaper, put to sleep, feed, play, send and fetch to school, all around.
Experienced in taking care strong and mobile 65yo Ah Kong, accompanied to go to hospital for check-up, bathing, assist when he needs my assistance. I am also willing to take good care disabled person if any.
As for the cooking, I can cook Chinese foods like, Kau Kee Soup, Tom Yum Soup, Watercress Soup, Bean Sprout Soup, Pork Soup, Lotus Root Soup, Old Cucumber Soup, Chicken Soup, Bak Kut Teh, Steamed Pork with Black Beans or Fish, Tofu with minced Pork, Stir Fry Vegies, Fried Rice, Fried Chicken or Fish, Dumplings, Spring Rolls, I can also cook some Western foods like Spaghetti, Lasagna, Carbonara, Papaya Salad, I can also cook Chicken Curry. I am willing to learn on your own way and I can follow recipe from cooking video tutorials.
As for the pets, I am willing to take good care pets (if any)
Note: If my future Employers allow me, I wish to have a 1month vacation. However, if they will not allow me, then it's okay.
I can transfer by End of November. If you want to know more about me, please contact my agency Ze @ 86001503 for my phone, video/face to face interview. Looking forward to join in your family for long term, thank you.
Maid Agency: ZE INTERNATIONAL EMPLOYMENT AGENCY
(License No.: 17C8771)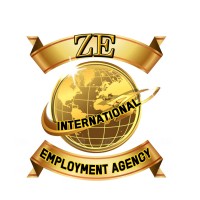 Address:
8 MARINA BOULEVARD ,MARINA BAY FINANCIAL CENTRE,
TOWER 1, LEVEL 11,
Singapore 018981
Tel:
ZE @ 86001503- 87671504 To call
Email:

[email protected]




Contact Person:
ZE @ 86001503 & 87671504 WhatsApp
Handphone:
[email protected] 86001503
Website:
zeintlempl.com
Office Hour:
Monday to Friday -9:00 am -6:00 pm
Sunday -Interview /Face to face Interview for Transfer
Email Ze : [email protected]

Last updated on 19-01-2023.
Maid Agency:
ZE INTERNATIONAL EMPLOYMENT AGENCY
Contact Maid Agency Regarding VILLALOBOS HANNA SATO