| | |
| --- | --- |
| Maid Name: | MAGBANUA FLORA MAY PEREZ |
| Nationality: | Filipino maid |
| Experience: | New maid |
| Language: | English: (Good) |
| Place Of Birth: | |
| Height: | |
| Weight: | |
| Religion: | |
| Marital Status: | |
| Number of Children: | |
| Siblings | |
| Expected Salary | |
| Education: | |
| Off-days: | |
| Language: | |
| Areas of Work | Willingness | Experience | Evaluation | Comments |
| --- | --- | --- | --- | --- |
| Care of infants/children | | MyOwnChild | | |
| Care of elderly | | 2years | | |
| Care of disabled | | Willing | | |
| General housework | | Willing | | |
| Cooking | | Willing | | |
| Language Skill: English, Tagalog | | | | |
| Other Skill: Swimming, Bicycle, Motorcycle | | 15years | | |
Dear Sir/Mdm,
I am Flora May 27yo, Married with 7yo and 4yo kids. I am cheerful, kind and honest person, I am also hardworking and young with lots of energy to do my tasks. I am also respectful and have long patience most especially with babies/kids and Elderlies as I love taking care of them. I am willing to learn new things and skills that can benefit my Employers.
In terms of taking care baby/kids, I took care my own NEWBORN children so I can be trusted in taking care baby/kids, I know how to bathe babies, prepare milk, feeding, changing diapers, putting to sleep, playing, and teach all baby stuff.
I am working as Nursing Aide in Philippines, taking good care Elderlies, responsible in changing diapers, feeding through NGT, bathing, assist in taking medicines, checking vital signs, blood pressures, all around. I am also willing to take good care person with disability if any.
As for the cooking, I can cook some Chinese foods like Bee Hoon, Sotanghon Noodles, Chicken Soup, Fried Rice, Spring Rolls, Shumai, I can also cook Western foods like, Carbonara, Spaghetti, Baked Macaroni, Fried Chicken. I am willing to learn more Chinese foods and other dishes. I can follow instructions from my Employers or I can watch cooking video tutorials.
As for the pets, I can take good care small pets (if any)
If you want to know more about me, please contact my agency @ Ze 86001587 for my phone/ video interview. Thank you and looking forward to join in your family for long term.
Maid Agency: ZE INTERNATIONAL EMPLOYMENT AGENCY
(License No.: 17C8771)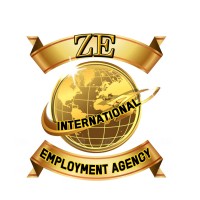 Address:
8 MARINA BOULEVARD ,MARINA BAY FINANCIAL CENTRE,
TOWER 1, LEVEL 11,
Singapore 018981
Tel:
ZE @ 8600 1587
Email:

[email protected]




Contact Person:
ZE
Handphone:
86001587
Website:
zeintlempl.com
Office Hour:
Monday to Friday -9:00 am -6:00 pm
Sunday -Interview /Face to face Interview for Transfer
Email Ze : [email protected]

Last updated on 07-12-2022.
Maid Agency:
ZE INTERNATIONAL EMPLOYMENT AGENCY
Contact Person:
ZE
Phone:
86001587
Contact Maid Agency Regarding MAGBANUA FLORA MAY PEREZ