| | |
| --- | --- |
| Maid Name: | RAMIREZ LENIE TESMO |
| Nationality: | Filipino maid |
| Experience: | Transfer maid |
| | Filipino Transfer maid |
| Language: | English: (Good) |
| Place Of Birth: | |
| Height: | |
| Weight: | |
| Religion: | |
| Marital Status: | |
| Number of Children: | |
| Siblings | |
| Expected Salary | |
| Education: | |
| Off-days: | |
| Language: | |
| From | To | Country | Employer | Main Duties | Remark |
| --- | --- | --- | --- | --- | --- |
| 2013 | 2023 | Singapore | Chinese Family | General household chores, Cleaning, Vacuum, Mopping, Laundry and Ironing, Marketing/go to Groceries, Cooking. When I joined the family I took care 2yo and 10yo Kids, also took care for 3months a mobile 80yo Ah Ma with Dementia. | Residential Type: HDB 2drms Ang Mo Kio ROL: Finished Contract |
| Areas of Work | Willingness | Experience | Evaluation | Comments |
| --- | --- | --- | --- | --- |
| Care of infants/children | | 10years | | |
| Care of elderly | | 3months | | |
| Care of disabled | | Willing | | |
| General housework | | 10years | | |
| Cooking | | 10years | | |
| Language Skill: English, Tagalog, Basic Mandar | | 10years | | |
| Other Skill: Swimming, Bicycle | | 20years | | |
Employment History Results Found: 1
Employer Period of Employment Industry
Start Date End Date
Employer 1 23/02/2013 Present – Chinese Family
////////////////////////////////////////////////////////////////////////////////
Dear Sir/Mdm,
I am Lenie 42yo, Single mother of 2 grown up kids. I have been working in Singapore for 10years with only 1 Employer. I can say that I am kind, trustworthy and with long patience person, I am also committed to my job and I can work with minimal supervision. I am willing to learn more things and skills.
In terms of taking care baby/kids, I took care from 2yo and above I also took care my own NEWBORN kids.
Experienced taking care mobile 80yo Ah Ma with Dementia for 3months until her caregiver came, responsible in bathing, feeding, assist in taking medicines, assist when she needs my assistance. I am also willing to take good care person with disability if any.
As for the cooking, I can cook Chinese foods like Bak Kut Teh, Pork Soup, Watercress Soup, Pumpkin Soup, Steamed Fish or Prawn, Stir Fry Vegies, Bok Choy Garlic, Fried Chicken or Fish, Fried Rice, Fried Noodles, Laksa Soup, Yong Tau Foo, Dumplings, Wanton Noodles, Tofu, Spring Rolls, I can also cook Western foods like Pasta, Roasted Chicken, Chips, Baked Salmon, Baked Macaroni, Mashed Potatoes, Fried Potatoes, Vegie or Fruit Salad, Buttered Chicken. I can also bake Banana Bread, Simple Bread, Cookies, Muffins, Cinnamon Rolls. I am willing to learn more new recipes and I can follow instructions from my Employers or I can watch Youtube cooking tutorials.
As for the pets, I took care a Shih-Poo Dog. I am willing to take good care pets (if any)
I can transfer by Mid of February. If you want to know more about me, please contact my agency Ze @ 86001503 for my phone/video interview. Looking forward to join in your family for long term, thank you.
Maid Agency: ZE INTERNATIONAL EMPLOYMENT AGENCY
(License No.: 17C8771)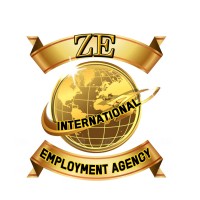 Address:
8 MARINA BOULEVARD ,MARINA BAY FINANCIAL CENTRE,
TOWER 1, LEVEL 11,
Singapore 018981
Tel:
ZE @ 86001503- 87671504 To call
Email:

[email protected]




Contact Person:
ZE @ 86001503 & 87671504 WhatsApp
Handphone:
[email protected] 86001503
Website:
zeintlempl.com
Office Hour:
Monday to Friday -9:00 am -6:00 pm
Sunday -Interview /Face to face Interview for Transfer
Email Ze : [email protected]

Last updated on 24-01-2023.
Maid Agency:
ZE INTERNATIONAL EMPLOYMENT AGENCY
Contact Maid Agency Regarding RAMIREZ LENIE TESMO