| | |
| --- | --- |
| Maid Name: | MALAJACAN MARITES MARCELINO |
| Nationality: | Filipino maid |
| Experience: | Transfer maid |
| | Filipino Transfer maid |
| Language: | English: (Good) |
| Place Of Birth: | |
| Height: | |
| Weight: | |
| Religion: | |
| Marital Status: | |
| Number of Children: | |
| Siblings | |
| Expected Salary | |
| Education: | |
| Off-days: | |
| Language: | |
| From | To | Country | Employer | Main Duties | Remark |
| --- | --- | --- | --- | --- | --- |
| 2017 | 2021 | Singapore | Chinese Family | I took care of a 3 y/o kid. I bathe, feed, put to sleep, prepare for school and play with the child. I do most household chores including Cooking, Cleaning, Doing the laundry, Ironing, Carwash and Buying groceries. | Residential type: Condo Town/City: Hougang Avenue ROL: Finished contract |
| 2021 | 2022 | Singapore | Chinese Family | I assist my employers aged 90+. I do most household chores including Cooking, Cleaning, Doing the laundry, Ironing, Gardening, Taking care of pets, Carwash and Buying groceries. | Residential type: Landed Town/City: Novena ROL: Can't work w/ other helper |
| Areas of Work | Willingness | Experience | Evaluation | Comments |
| --- | --- | --- | --- | --- |
| Care of infants/children | | 4yrs 1mo | | |
| Care of elderly | | 1 yr | | |
| Care of disabled | | | | |
| General housework | | 5 yrs | | |
| Cooking | | 5 yrs | | |
| Language Skill: English and Filipino | | 5 yrs | | |
| Other Skill: Gardening and Riding bicycle | | 1 yr | | |
Employment History Results Found: 2
Employer Period of Employment Industry
Start Date End Date
Employer 2 14/12/2021 Present – Chinese Family
Employer 1 27/07/2017 26/08/2021– Chinese Family
///////////////////////////////////////////////////////////////////////////////////////////////////////////
Dear Sir/Madame,
I am Marites Malajacan, 35 years old, Married with 2 kids aged 9 and 11. I have been working in Singapore since 2017. I am honest, hardworking, kind and obedient. I have the eagerness to learn a variety of things that can benefit my Employer such as watching video tutorials in cooking.
In terms of taking care of kids, I took care of a 3 year old kid. I also took care of my own children and I am willing to take good care of 3 years old and above ages. I know how to bathe, put them to sleep, feed, play, and prepare them to school.
I am willing to take care of Elderly. In fact, it is my top preference. I have experience taking care of 90+ old couple who are retired doctors. I assist them in their bath, when they change clothes, brush their hair, wake them up, and remind them to brush their teeth.
As for the cooking, I can cook Chinese cuisine. I can do Spring Rolls, Steamed Tofu, Roast Pork, Steamed Fish, Porridge, Braised Pork, Lemon Chicken, Sweet & Sour Chicken, and Orange Chicken.
I also take care of my employer's pets such as Dogs and Hamsters.
Note: If my Employers will allow me, I wish to have off day every Sundays and 2 Christian holidays such as Christmas & New year.
I can transfer ANYTIME. If you want to know more about me, please contact my agency Ze @ 86001503 for my phone, video/face to face interview. Looking forward to join in your family for long term, thank you.
Maid Agency: ZE INTERNATIONAL EMPLOYMENT AGENCY
(License No.: 17C8771)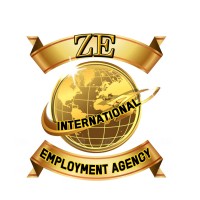 Address:
8 MARINA BOULEVARD ,MARINA BAY FINANCIAL CENTRE,
TOWER 1, LEVEL 11,
Singapore 018981
Tel:
ZE @ 86001503- 87671504 To call
Email:

[email protected]




Contact Person:
ZE @ 86001503 & 87671504 WhatsApp
Handphone:
[email protected] 86001503
Website:
zeintlempl.com
Office Hour:
Monday to Friday -9:00 am -6:00 pm
Sunday -Interview /Face to face Interview for Transfer
Email Ze : [email protected]

Last updated on 20-01-2023.
Maid Agency:
ZE INTERNATIONAL EMPLOYMENT AGENCY
Contact Maid Agency Regarding MALAJACAN MARITES MARCELINO