| | |
| --- | --- |
| Maid Name: | GARCIA LIZA MAGALONG |
| Nationality: | Filipino maid |
| Experience: | Transfer maid |
| | Filipino Transfer maid |
| Language: | English: (Good) |
| Place Of Birth: | |
| Height: | |
| Weight: | |
| Religion: | |
| Marital Status: | |
| Number of Children: | |
| Siblings | |
| Expected Salary | |
| Education: | |
| Off-days: | |
| Language: | |
| From | To | Country | Employer | Main Duties | Remark |
| --- | --- | --- | --- | --- | --- |
| 2012 | 2012 | Singapore | Filipino Family | General household chores like Washing clothes ironing ,Taking the kids age 10yo, 13 yo, 16yo and Cooking | Residential Type : HDB- 3 bdrms-Tampines ROL: Homesick |
| 2012 | 2014 | Singapore | Expat Indian Family | General household chores like Washing clothes ironing ,Taking the kids age from 2yo, 6yo boys , when I joined w them ,send &fetch them to school and Cooking | Residential Type : Condo 3 bdrm- Orchard ROL: Finished contract |
| 2014 | 2016 | Singapore | Chinese family | General household chores like Washing clothes ironing ,Taking their age from 7yo, 10yo boys ,when I joined w them , send & fetch them to school and Cooking | Residential Type : Landed Ang Mo kio- 2storey-Ang mo Kio ROL: Mother came -no need me anymore |
| 2016 | 2017 | Singapore | Indian, Punjabi fami | General household chores like Washing clothes ironing ,Taking them age 10yo boy, 121yo daughter , and Cooking | Residential Type : Condo 4 bdrm-East Coast ROL: No need me coz they went back to their country |
| Areas of Work | Willingness | Experience | Evaluation | Comments |
| --- | --- | --- | --- | --- |
| Care of infants/children | | 7years | | |
| Care of elderly | | | | |
| Care of disabled | | | | |
| General housework | | 11yrs & 1m | | |
| Cooking | | 11yrs & 1m | | |
| Language Skill: English & Tagalog | | 11yrs & 1m | | |
| Other Skill: Bicycle | | 12years | | |
Employer 5 22/09/2017 29/07/2022- Expat Indian Family
General household chores like Washing clothes ironing ,Taking the kid age almost 2 years old when I joined then my Mdm pregnant again for the 2nd one until the age of 4yo+ when I left them, and Cooking
( Vegetarian)
Residential Type : Condo 4 bdrm- River Valley
ROL : Finished 5 yrs contract
***********************************************************************
Employer 6 29/07/2022- Present- Chinese Wife / Dutch Husband
General household chores like Washing clothes ironing ,Taking the kid age 19months old girl
Residential Type :
ROL : Wife going back to China for long term w the baby
******************************************************************
Dear Sir/ Mdm,
I am Liza 35yo, married with 2 children, I have been working in Singapore for almost 12 years experienced. I am hard working, trustworthy, with ambition in life to support my family to give them a better home and to send my children to a good school. I have good patience with baby / children. I have determination in life to be able to save more money for our future.
As to take good care of the Newborn baby, I had experienced with my Indian family as mentioned , I have confident that I still be able to take good are like my own baby. Also from 1 yo above, I able to take good care as well.
As for the cooking, I can cook our own filipino dishes , Thai foods such as , Chicken curry, Pineapple fried rice, Tom yum soups, Fried veggies, Papaya & manago salads, thai fried chicken and their specialty Sticky glutinous rice. As for the Chinese, I can cook their soups like ABC, Lotus with pork bones Spring rolls, Steam fish, Any kinds of fish,some noodles like dry/ soups kway teow.
For Indian dishes, I know how to do Idli from raw and Dosai,,Prata plain with eggs ,or with cauliflower and their curries, Paneer, Chappati, & Kebab, Bryani , salads with Yogurts, Hummus & Mutton Curry.
For Western foods, I can cook some Pasta like Bolognese,Pizza, I can do from raw Beef Stew, and some Salads wth my own dressings .
As for the Pets if any- as log as not big , I can handle.
If you want to kno me more about my working experienced , you can contact Ze @+ 65 8805 5062/86001503 ( WhatsApp)
I also can meet you in person, I just need to inform my Employer on what day & time. Thank you.
My request; I would like to request to have my personal toiletress such as Shampoo , Conditioner, Toothpaste and Body wash Thank you
Maid Agency: ZE INTERNATIONAL EMPLOYMENT AGENCY
(License No.: 17C8771)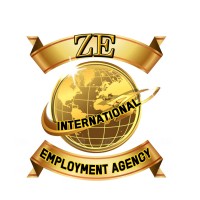 Address:
8 MARINA BOULEVARD ,MARINA BAY FINANCIAL CENTRE,
TOWER 1, LEVEL 11,
Singapore 018981
Tel:
ZE @ 86001503- 87671504 To call
Email:

[email protected]




Contact Person:
ZE @ 86001503 & 87671504 WhatsApp
Handphone:
[email protected] 86001503
Website:
zeintlempl.com
Office Hour:
Monday to Friday -9:00 am -6:00 pm
Sunday -Interview /Face to face Interview for Transfer
Email Ze : [email protected]

Last updated on 25-01-2023.
Maid Agency:
ZE INTERNATIONAL EMPLOYMENT AGENCY
Contact Maid Agency Regarding GARCIA LIZA MAGALONG