| | |
| --- | --- |
| Maid Name: | JENNIFER CASTRO ALBISO |
| Nationality: | Filipino maid |
| Experience: | Ex-Singapore maid |
| Language: | English: (Good) |
| Place Of Birth: | |
| Height: | |
| Weight: | |
| Religion: | |
| Marital Status: | |
| Number of Children: | |
| Siblings | |
| Expected Salary | |
| Education: | |
| Off-days: | |
| Language: | |
| From | To | Country | Employer | Main Duties | Remark |
| --- | --- | --- | --- | --- | --- |
| 2016 | 2017 | Singapore | Malay Chinese family | Took good care newborn and 2yo toodler when I enter this Employer house. Feed, burp, bathe, change diaper, change clothes, put into sleep. General household like sweeping, mopping, vacuuming,Marketing, cooking and carwash. | Residential type: HDB/ 3 bedrooms/ Tampines with 4 people at home ROL: Relocate to malaysia |
| 2017 | 2017 | Singapore | European Family | Took good care Elderly 65yo.she is cancer patient and need assistant all the way, from taking her up to the bed going toilet and even when she eat needs asistant. She stayed in hospital in 3 months with me. I accompany her in the hospital until 3mons and t | Residential type: HDB/ 2 bedrooms/ East coast with 1 person at home ROL: Elderly passed away ( Gra |
| 2017 | 2019 | Singapore | Singaporean Indian F | Took good care Elderly 64yo. I prepare food fo her, tske medicines, blood pressure, take insulin and accompany her walking outside and sometimes go market. General household like sweeping, wash and iron clothes, mopping, vacuuming and cooking. | Residential type: HDB/ 3 bedrooms/ Pasir Ris with 1 person at home ROL: Finished contract |
| 2019 | 2021 | Singapore | American Family | Took good care 18mons. Feed, burp, bathe, change diaper, change clothes,put into sleep. I took care also 2 pet dogs. prepare food, bathe, clean the feces and urine. General household also like, sweeping, mopping. vacuuming and clean bedrooms, toilet, wash | Residential type: CONDO/ 3 bedrooms/ Newton with 3 people at home ROL: Finished Contract |
| Areas of Work | Willingness | Experience | Evaluation | Comments |
| --- | --- | --- | --- | --- |
| Care of infants/children | | 5years | | |
| Care of elderly | | 2yrs. & 3m | | |
| Care of disabled | | Willing | | |
| General housework | | 7yrs. & 3m | | |
| Cooking | | 7yrs. & 3m | | |
| Language Skill: English, Tagalog | | 7yrs. & 3 | | |
| Other Skill: Biking and Swimmimg | | 20+ | | |
Dear Sir/Madam,
My name is Jennifer, 41 years old married with 1daughter. I want to sustain financially support my children for their education, love ones and save more money to our future. I am honest, trustworthy, hardworking, patient, kind and caring person. I am young and energetic to learn things and adaptable to new environment that will benefit my prospective employer.
As for Kids, I took good care from newborn since i enter the Employer house and 2yrs. old boy. I feed, bathe, change clothes and diaper then put into sleep.
I took care also two big dogs.
Can cook Chinese food like, pork soup, chicken soup, carrots soup, mushroom soup, steam fish , steam egg, pork with tofu, minced pork with tofu. chicken Chinese curry. Western food also like, quiche, steak, braised meat chicken with butter and cheese, bread sandwich with ham and cheese, vegetables salads. Indian food like, biryani, chicken curry spicy, chapati, Dosai and Puri. I can cook Chinese and Some Western foods and Indian food. Would love to learn more recipes preferred by my employer. I can easily follow recipe guide from cookbooks and YouTube tutorials.
You can contact my agency for my interviews phone ,video at your preference. Please call Ze @ 86001503 .Thank you for considering my application.
I have one request If you will consider me to go home first to my country once I finished my contract this end of November, I haven't been back to the Philippines for a long time to spend Christmas with my family and promise to be back by January. Thank you for your kind consideration. My present Employer will apply my home leave so I can transfer still too new Employer
----------------------------------------------------------------
Employment History Found: 5
Period of Employment Industry
Employer 1 09/07/2016 05/07/2017 Malay Chinese family
Employer 2 05/07/2017 11/10/2017 European family
Employer 3 11/10/2017 01/10/2019 Indian family
Employer 4 01/10/2019 01/12/2021 American family
Employer 5 01/12/2021 Present French family
Maid Agency: ZE INTERNATIONAL EMPLOYMENT AGENCY
(License No.: 17C8771)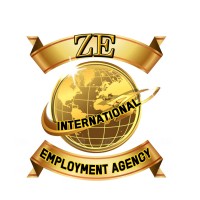 Address:
8 MARINA BOULEVARD ,MARINA BAY FINANCIAL CENTRE,
TOWER 1, LEVEL 11,
Singapore 018981
Tel:
ZE @ 86001503- To call
Email:

[email protected]




Contact Person:
ZE @ 86001503 WhatsApp
Handphone:
ZE@ 86001503
Website:
zeintlempl.com
Office Hour:
Monday to Friday -9:00 am -8:00 pm
Sunday -Interview /Face to face Interview for Transfer
Email Ze : [email protected]

Last updated on 01-12-2023.
Maid Agency:
ZE INTERNATIONAL EMPLOYMENT AGENCY
Contact Person:
ZE @ 86001503 WhatsApp
Phone:
ZE@ 86001503
Contact Maid Agency Regarding JENNIFER CASTRO ALBISO