| | |
| --- | --- |
| Maid Name: | CUARESMA, NOIME SANCHEZ |
| Nationality: | Filipino maid |
| Experience: | Ex-Middle East maid |
| Language: | English: (Good) |
| Place Of Birth: | |
| Height: | |
| Weight: | |
| Religion: | |
| Marital Status: | |
| Number of Children: | |
| Siblings | |
| Expected Salary | |
| Education: | |
| Off-days: | |
| Language: | |
| From | To | Country | Employer | Main Duties | Remark |
| --- | --- | --- | --- | --- | --- |
| 2022 | 2023 | United Arab Emirates | Arabic Family | General housework like mopping, sweeping, vacuuming, washing & ironing clothes, marketing, and cooking. Took good care of children ages 2y/o boy and 0mo.o Newborn. Focus on taking care of 2y/o, Play w/ child, teach writing, accompany to playground, bathe, | Residential Type: Apartment/ 2bdrms/ Abu Dhabi ROL: Worked 1yr 6mos. |
| Areas of Work | Willingness | Experience | Evaluation | Comments |
| --- | --- | --- | --- | --- |
| Care of infants/children | | 1yr 6mos | | |
| Care of elderly | | Willing | | |
| Care of disabled | | Willing | | |
| General housework | | 1yr 6mos | | |
| Cooking | | 1yr 6mos | | |
| Language Skill: English, Arabic | | 1yr 6mos | | |
| Other Skill: Bicycle | | 15yrs | | |
Dear Sir/Mam,
My name is Noime, 31y/o, married, and a mother of children ages 5 & 11 y/o boys. I'm a hardworking, diligent, fast learner, and willing to learn. I am currently looking for an employer in Singapore for me be to able to work to support my family and my children's education. I have previous experience working in UAE for 1 yr 6 mos. from 2022-2023
I can take care of children from Newborn onwards as I had previous experience in taking care of children ages 2y/o boy and 0mo. Newborn.
I am interested in taking care of elderly and disabled when needed.
I can cook some Arabic food. I would love to learn more dishes according to my employer's preference. I can also follow recipes from cookbooks and YouTube tutorials.
I am interested in taking care of pets if there's any.
You can contact my agency for my interview, Phone/Video at your preference. Please call Ze @ 86001503.
Maid Agency: ZE INTERNATIONAL EMPLOYMENT AGENCY
(License No.: 17C8771)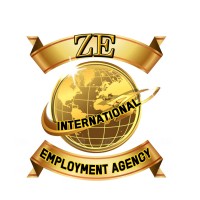 Address:
8 MARINA BOULEVARD ,MARINA BAY FINANCIAL CENTRE,
TOWER 1, LEVEL 11,
Singapore 018981
Tel:
ZE @ 86001503- To call
Email:

[email protected]




Contact Person:
ZE @ 86001503 WhatsApp
Handphone:
ZE@ 86001503
Website:
zeintlempl.com
Office Hour:
Monday to Friday -9:00 am -8:00 pm
Sunday -Interview /Face to face Interview for Transfer
Email Ze : [email protected]

Last updated on 21-11-2023.
Maid Agency:
ZE INTERNATIONAL EMPLOYMENT AGENCY
Contact Person:
ZE @ 86001503 WhatsApp
Phone:
ZE@ 86001503
Contact Maid Agency Regarding CUARESMA, NOIME SANCHEZ