| | |
| --- | --- |
| Maid Name: | BAUTISTA ROMINA CORPUZ |
| Nationality: | Filipino maid |
| Experience: | Transfer maid |
| | Filipino Transfer maid |
| Language: | English: (Good) |
| Place Of Birth: | |
| Height: | |
| Weight: | |
| Religion: | |
| Marital Status: | |
| Number of Children: | |
| Siblings | |
| Expected Salary | |
| Education: | |
| Off-days: | |
| Language: | |
| From | To | Country | Employer | Main Duties | Remark |
| --- | --- | --- | --- | --- | --- |
| | 2000 | Singapore | Chinese local family | General household chores , mopping, washing, ironing, Cooking, Served 4 pax adults and 1 Dog ( Medium ) _ Labrador | Residential Type : Bungalow type_ Siglap ROL: Finished contract |
| 2013 | 2015 | Singapore | Indian Filipino Fami | General household chores , mopping, washing, ironing, Cooking, Took good care of 2 yo when I joined , Fetch and send to the school | Residential Type : ROL: Finished contract |
| 2015 | 2023 | Singapore | Canadian Filipino Fa | General household chores , mopping, washing, ironing, Cooking, Gardening | Residential Type : Landed 3 storey - Kembangan /Tanah Merah ROL: Finished contract 8 yrs |
| Areas of Work | Willingness | Experience | Evaluation | Comments |
| --- | --- | --- | --- | --- |
| Care of infants/children | | 2years | | |
| Care of elderly | | | | |
| Care of disabled | | | | |
| General housework | | 12 yrs | | |
| Cooking | | 12yrs | | |
| Language Skill: English & Tagalog | | 12 Yrs | | |
| Other Skill: Bicycle & Swimming | | 5years+ | | |
Employment History Results Found : 3
Employer Period of Employment Industry
Start Date End Date
Employer 3 02/09/2015 Present Canadian Family
Employer 2 05/10/2013 02/09/2015- Indian Filipino Family
Employer 1 01/10/1998 21/03/2000-Chinese Family
----------------------------------------------------------------
Dear Employers,
I am Romina 44yo, married with 2 grown up children, I am hardworking, honest, Polite, friendly , Simple happy person and always willing to learn. I am also independent and flexible whenever you needed me . I still have full energy to work for at 10 years of service as long as I am fit to work and you still needs me. I am looking forward to have long term employment like my present Employer.
For Chinese & some Western cooking like Fried Beehon, Spaghetti, Fried Chicken, Fried Rice, Japanese Chicken, Sunny side up eggs, Omelette, Curries, Fried Veggies, Carbonara, Oglio Olio, Fried & Steam Fish and different kinds o Salads , Bake Chicken and Salmon. can follow Recipe.
Also I can take good care of any Pets ( if need)
Please contact my agency or call @ZE 86001503 for interview face to face videos at your convenience time or off day. Thank you .
Maid Agency: ZE INTERNATIONAL EMPLOYMENT AGENCY
(License No.: 17C8771)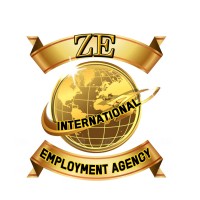 Address:
8 MARINA BOULEVARD ,MARINA BAY FINANCIAL CENTRE,
TOWER 1, LEVEL 11,
Singapore 018981
Tel:
ZE @ 86001503- To call
Email:

[email protected]




Contact Person:
ZE @ 86001503 WhatsApp
Handphone:
ZE@ 86001503
Website:
zeintlempl.com
Office Hour:
Monday to Friday -9:00 am -8:00 pm
Sunday -Interview /Face to face Interview for Transfer
Email Ze : [email protected]

Last updated on 08-12-2023.
Maid Agency:
ZE INTERNATIONAL EMPLOYMENT AGENCY
Contact Person:
ZE @ 86001503 WhatsApp
Phone:
ZE@ 86001503
Contact Maid Agency Regarding BAUTISTA ROMINA CORPUZ