| | |
| --- | --- |
| Maid Name: | ARELLANO JERRALYN BAGUIO |
| Nationality: | Filipino maid |
| Experience: | Transfer maid |
| | Filipino Transfer maid |
| Language: | English: (Good) |
| Place Of Birth: | |
| Height: | |
| Weight: | |
| Religion: | |
| Marital Status: | |
| Number of Children: | |
| Siblings | |
| Expected Salary | |
| Education: | |
| Off-days: | |
| Language: | |
| From | To | Country | Employer | Main Duties | Remark |
| --- | --- | --- | --- | --- | --- |
| 2012 | 2018 | Singapore | Local Chinese Family | General housework sweeping, mopping, scrubbing, clean bedrooms, walls, toilet, kitchen, wash and iron clothes, Cooking . Took good care of Kids from Newborn up to age 5yo & 3yo. Also took good care of 2 small dogs. | Residential Type : HDB 5bdrm-Bedok reservoir ROL: Finished contract |
| 2018 | 2023 | Singapore | German&Taiwanese Fam | General housework sweeping, mopping, , clean bedrooms, washing and iron clothes, sometimes do grocery ,Cooking . Took good care of Kids from Newborn up to age 7yo eldest now & 5yo the 2nd one | Residential Type : Landed 3storey- Bright Hill move to Hillview ROL: Finished contract 5 yrs |
| Areas of Work | Willingness | Experience | Evaluation | Comments |
| --- | --- | --- | --- | --- |
| Care of infants/children | | 11 years | | |
| Care of elderly | | | | |
| Care of disabled | | | | |
| General housework | | 11 years | | |
| Cooking | | 11 years | | |
| Language Skill: English & Tagalog | | 11 years | | |
| Other Skill: Bicycle & Swimming | | 11 years | | |
Employment History
Results Found : 2
Employer Period of Employment Industry
Start Date End Date
Employer 2 16/07/2018 -German/Taiwanese Family
Employer 1 06/12/2012 16/07/2018- Chinese Local Family
--------------------------------------------------------------------------
Dear Sir/ Mdm,
I am Jerralyn 36yo with 14yo son, single mother as the father of my son already passed away. I am simple, positive, happy and friendly person. Also always willing to learn from my Employers good advise for my own good as their helper. I am easy going, as long as you don't raise your voice with me, guide me during my learning time, I can adapt quickly and consider as fast learner.
In my 11 years of Experienced from Newborn and above, I can take good care independently .
As for the Cooking skills, I know how follow recipe, thru book, google, Youtube and from Employers her own ways of cooking.
If you want to interview me- phone, video and face to face, please contact my agency @ Ze International @ 86001503. Thank you .
Looking forward to join in your family .
Maid Agency: ZE INTERNATIONAL EMPLOYMENT AGENCY
(License No.: 17C8771)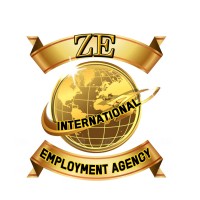 Address:
8 MARINA BOULEVARD ,MARINA BAY FINANCIAL CENTRE,
TOWER 1, LEVEL 11,
Singapore 018981
Tel:
ZE @ 86001503- To call
Email:

[email protected]




Contact Person:
ZE @ 86001503 WhatsApp
Handphone:
ZE@ 86001503
Website:
zeintlempl.com
Office Hour:
Monday to Friday -9:00 am -8:00 pm
Sunday -Interview /Face to face Interview for Transfer
Email Ze : [email protected]

Last updated on 27-11-2023.
Maid Agency:
ZE INTERNATIONAL EMPLOYMENT AGENCY
Contact Person:
ZE @ 86001503 WhatsApp
Phone:
ZE@ 86001503
Contact Maid Agency Regarding ARELLANO JERRALYN BAGUIO