| | |
| --- | --- |
| Maid Name: | MELISSA ARCENAL RUBIA |
| Nationality: | Filipino maid |
| Experience: | Ex-Singapore maid |
| Language: | English: (Good) |
| Place Of Birth: | |
| Height: | |
| Weight: | |
| Religion: | |
| Marital Status: | |
| Number of Children: | |
| Siblings | |
| Expected Salary | |
| Education: | |
| Off-days: | |
| Language: | |
| From | To | Country | Employer | Main Duties | Remark |
| --- | --- | --- | --- | --- | --- |
| 2013 | 2015 | Kuwait | Kuwaitii family | General household like sweeping, mopping, vacuuming, wash and iron clothes,wipe walls, windows, displays. Clean bedrooms, toilet and kitchen. I do cooking as well. | Residential type: LANDED/ 6 bedrooms with 5 people at home ROL: Finished contract |
| 2016 | 2018 | Singapore | Malaysian family | General household like sweeping, mopping, vacuuming, wash and iron clothess, clean bedrooms, toilet, wipe displays and windows. I also took good care 1yo when I joined this family, I fee, bathe, change diaper and change clothes, put into sleep. | Residential type: HDB/ 2 bedrooms/ Tiong Bahru with 3 people at home ROL: Finished contract |
| 2018 | 2023 | Singapore | Malay Indian family | I took good care 1yo and 4yo when I joined this family. I feed, bathe, change diaper, change clothes. play with them and put into sleep. General household like sweeping, mopping, vacuuming,wash and iron clothes, I also do cooking. | Residential type: CONDO/ 3 bedrooms/ Clemente with 4 people at home ROL: Finished contract. |
| Areas of Work | Willingness | Experience | Evaluation | Comments |
| --- | --- | --- | --- | --- |
| Care of infants/children | | 6yrs. | | |
| Care of elderly | | Willing | | |
| Care of disabled | | Willing | | |
| General housework | | 9yrs. | | |
| Cooking | | 9yrs. | | |
| Language Skill: English, Tagalog, Arabic | | 9yrs. | | |
| Other Skill: Bicycle, Swimming | | 25+ | | |
Dear Sir/Madam,
My name is Melissa, 42 years old. Married with 3 children. I want to go back here in Singapore to save more money for my family future. I am honest, trustworthy, friendly, talkative, god-fearing, kind and caring person.. I am young and energetic to learn things and adaptable to new environment that will benefit my prospective employer. I have been working in Singapore for 9years .
As for Kids, I took good care of 1yo and 4yo girl. I am willing in taking care Elderly and disbaled as well.
I am interested taking care of pets of any kinds.
I can cook Chinese and Some Western foods, Indian food and Japanese food, and would love to learn more recipes preferred by my employer. I can easily follow recipe guide from cookbooks and YouTube.
You can contact my agency Ms. Ze @ 86001503 for phone/video interview at your preferences. I am eager to serve your family to the best of my abilities. Thank you for considering my application.
Maid Agency: ZE INTERNATIONAL EMPLOYMENT AGENCY
(License No.: 17C8771)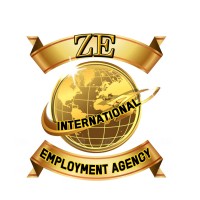 Address:
8 MARINA BOULEVARD ,MARINA BAY FINANCIAL CENTRE,
TOWER 1, LEVEL 11,
Singapore 018981
Tel:
ZE @ 86001503- To call
Email:

[email protected]




Contact Person:
ZE @ 86001503 WhatsApp
Handphone:
ZE@ 86001503
Website:
zeintlempl.com
Office Hour:
Monday to Friday -9:00 am -8:00 pm
Sunday -Interview /Face to face Interview for Transfer
Email Ze : [email protected]

Last updated on 21-11-2023.
Maid Agency:
ZE INTERNATIONAL EMPLOYMENT AGENCY
Contact Person:
ZE @ 86001503 WhatsApp
Phone:
ZE@ 86001503
Contact Maid Agency Regarding MELISSA ARCENAL RUBIA